It's almost time to start sending out Christmas greetings, so why not create your own sweet mistletoe watercolor cards!?
A personalized card is such a fun way to add that extra bit of love to your mailings, and each one you create will be slightly different with some handmade charm!
This tutorial uses watercolour paints and ink to make for a uniquely hand drawn card.
As always, I have you beginners in mind. This video tutorial uses basic supplies and techniques that you can easily practice with.
All you will need is a watercolour pad, paints, a pencil, brush, and ink pen.
I will list all of my product recommendations for beginners below the video or you can check out my product recommendations right on Amazon in the Wonder Forest Amazon recommendations shop.
Mistletoe watercolour Christmas card tutorial: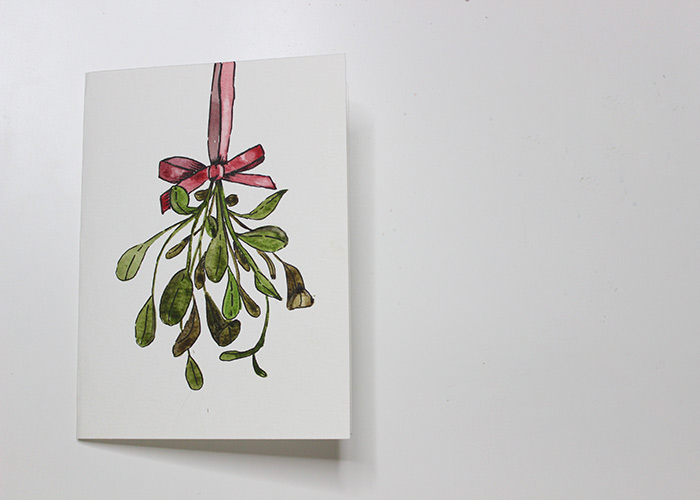 If you enjoyed this tutorial, be sure to check out my online watercolour course!
My Watercolour Workshop is a totally beginner friendly watercolour course that you can do from the comfort of your own home.
I teach you the very basics from brush techniques and colour experimenting, and by the end of the course you will be able to complete the intermediate projects easily!
I've taught hundreds of students from all over the world and I really hope to see you there!
Recommended Watercolour Supplies:
This post contains affiliate links for product recommendations. Any purchases made through these links help support the blog with a small commission. As an Amazon Associate I earn from qualifying purchases.
Canson XL Watercolor Pad
Silver Black Velvet #12 Brush
Reeves Watercolor Set
Tombow Fudenosuke Pen
Last Updated on