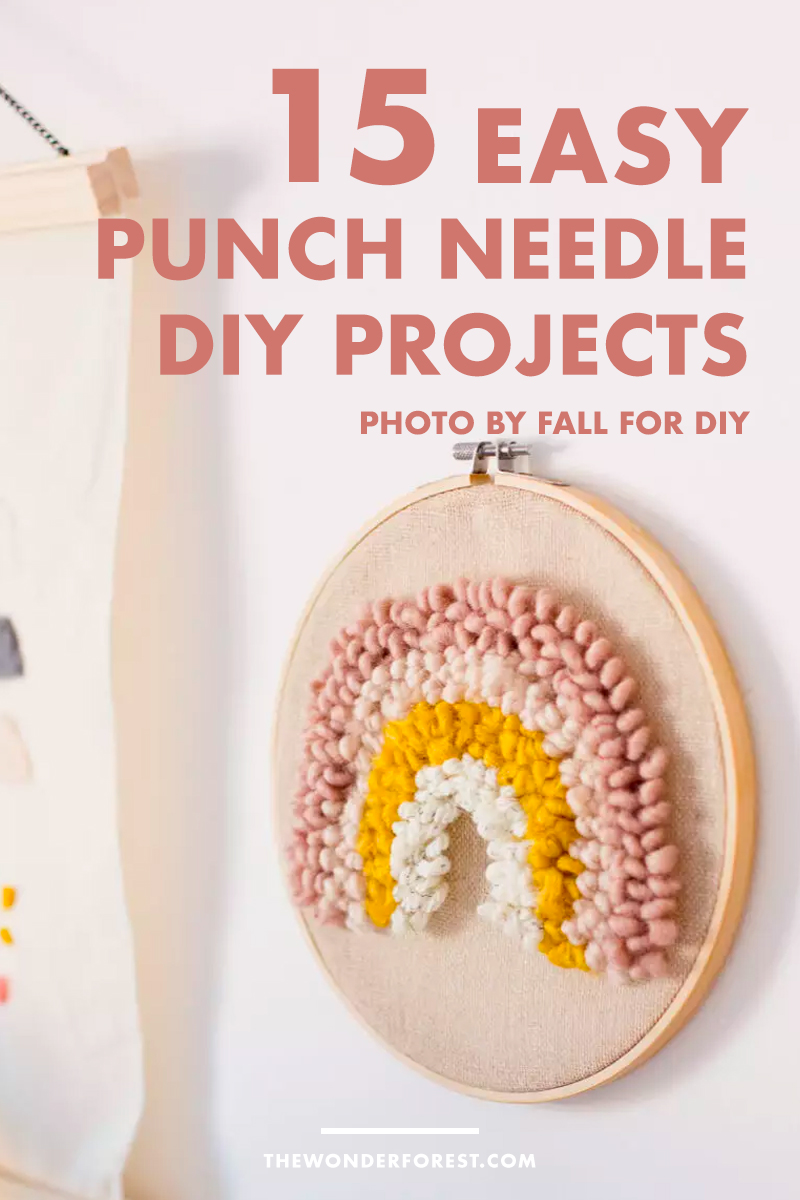 This is the year to get crafty and hone into your creative skills. Punch needle is the latest craze in the craft world, and can be used to bring fun texture to so many of your DIY home decor projects.
It's easy to get the hang of and can be applied to textiles, rugs and more. Here are 15 DIY punch needle pillows and home decor pieces that you need to add to your crafting list this year!
You can also follow along with our Beginner's Guide to Punch Needle, which provides you with all the basic information to get started – plus a fun leaf pillow project!
Colorful Punch Needle Pillow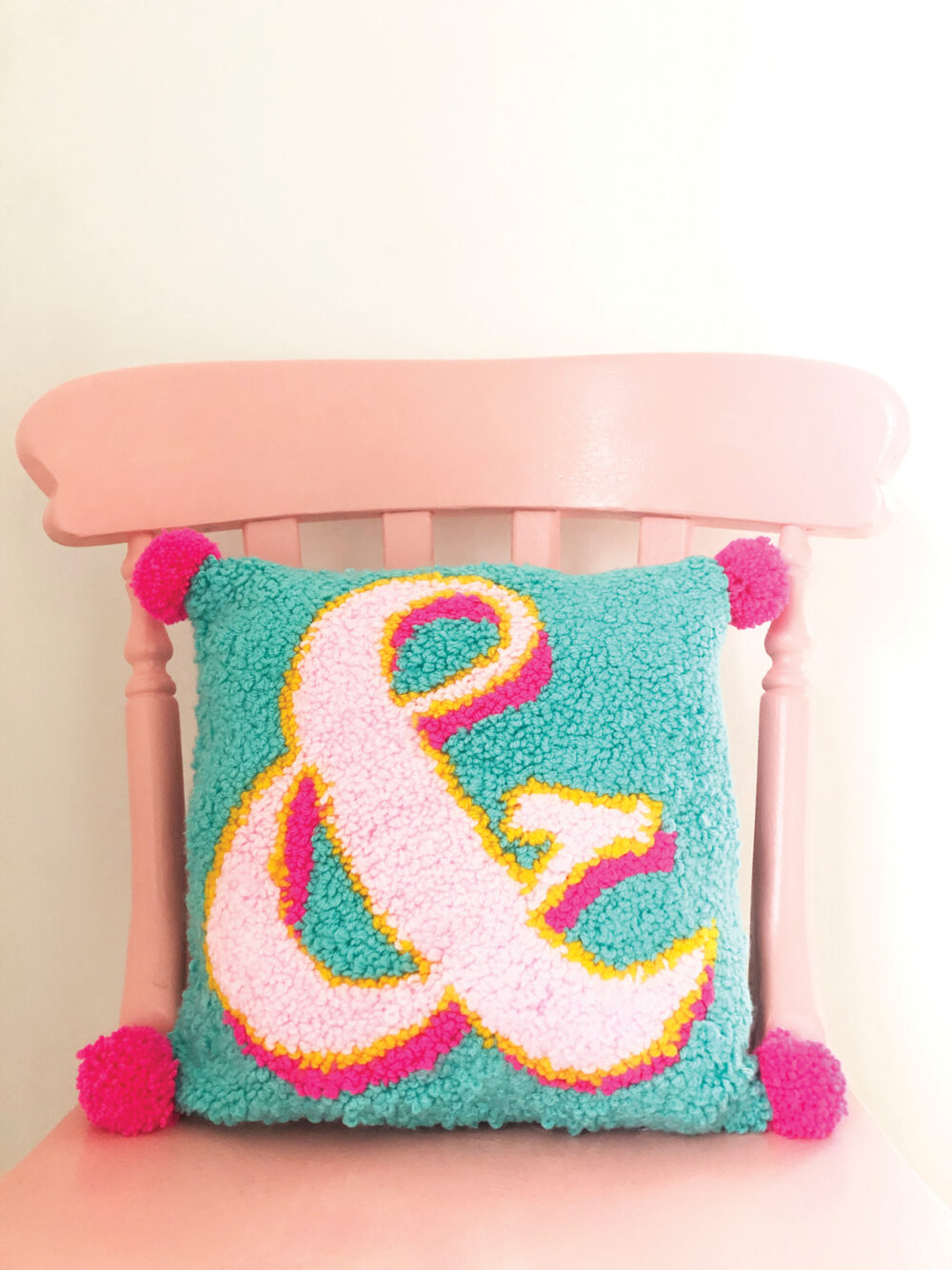 Once you get the hang of basic punch needling, many projects are all about dreaming up a pattern you love and filling it in with the colors of your choice. Mistakes happen but can easily be fixed – which is another great thing about punch needling. This fun and colorful punch needle pillow is a great project to get started on!
DIY Rainbow Punch Needle Wall Hanging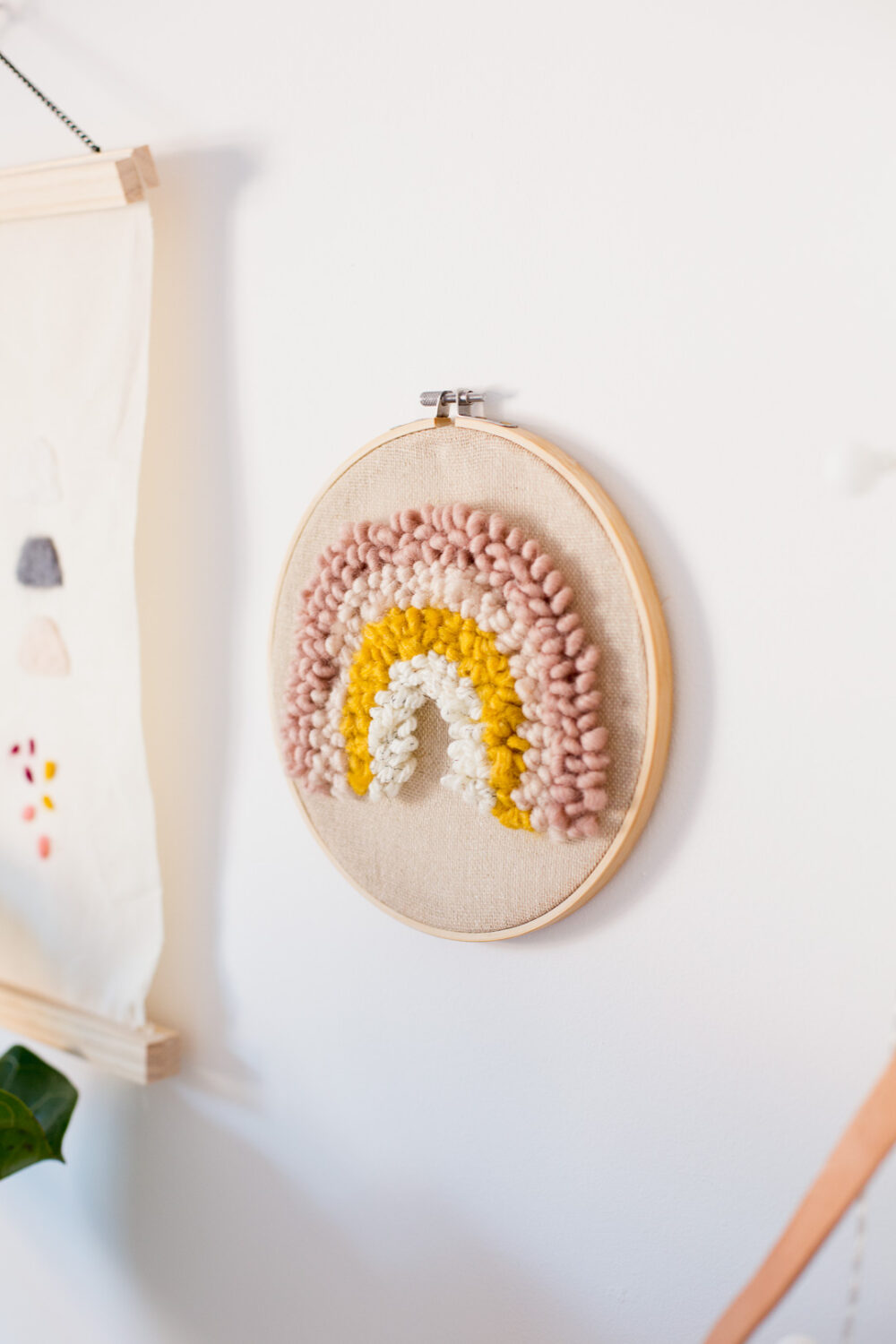 Rainbow home decor shows no signs of slowing down this year, so why not spruce up your baby's room (or your room – no judgement here) with a textured rainbow? The Punch Needle Rainbow DIY is available over at Fall for DIY and uses an embroidery hoop during the project and in the final piece as a frame.
Moth Punch Needle Pillow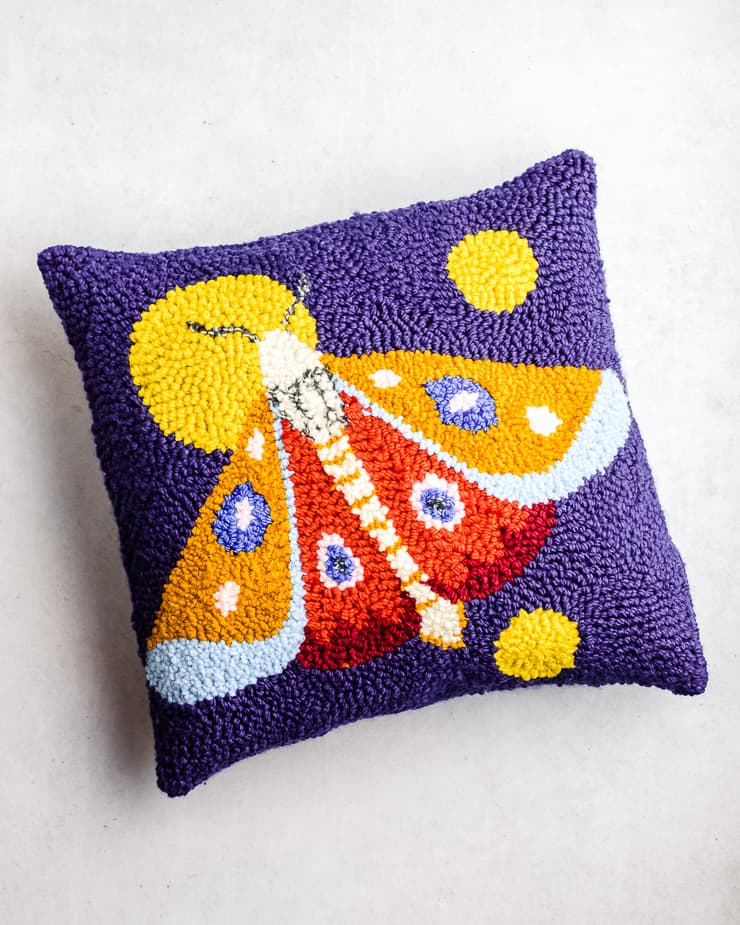 Learn how to make this beautiful and vivid moth design over at Sarah Maker. The punch needle tutorial also shows you how to create the pillow front to back, so you'll need your sewing machine on hand.
Punch Needle DIY Planter
If you prefer to follow video tutorials, here's a great one by Mariana Guerrero that shows you how to create an adorable punch needle DIY planter – the perfect craft to spruce up your plant collection.
Color Block Punch Needle Pillow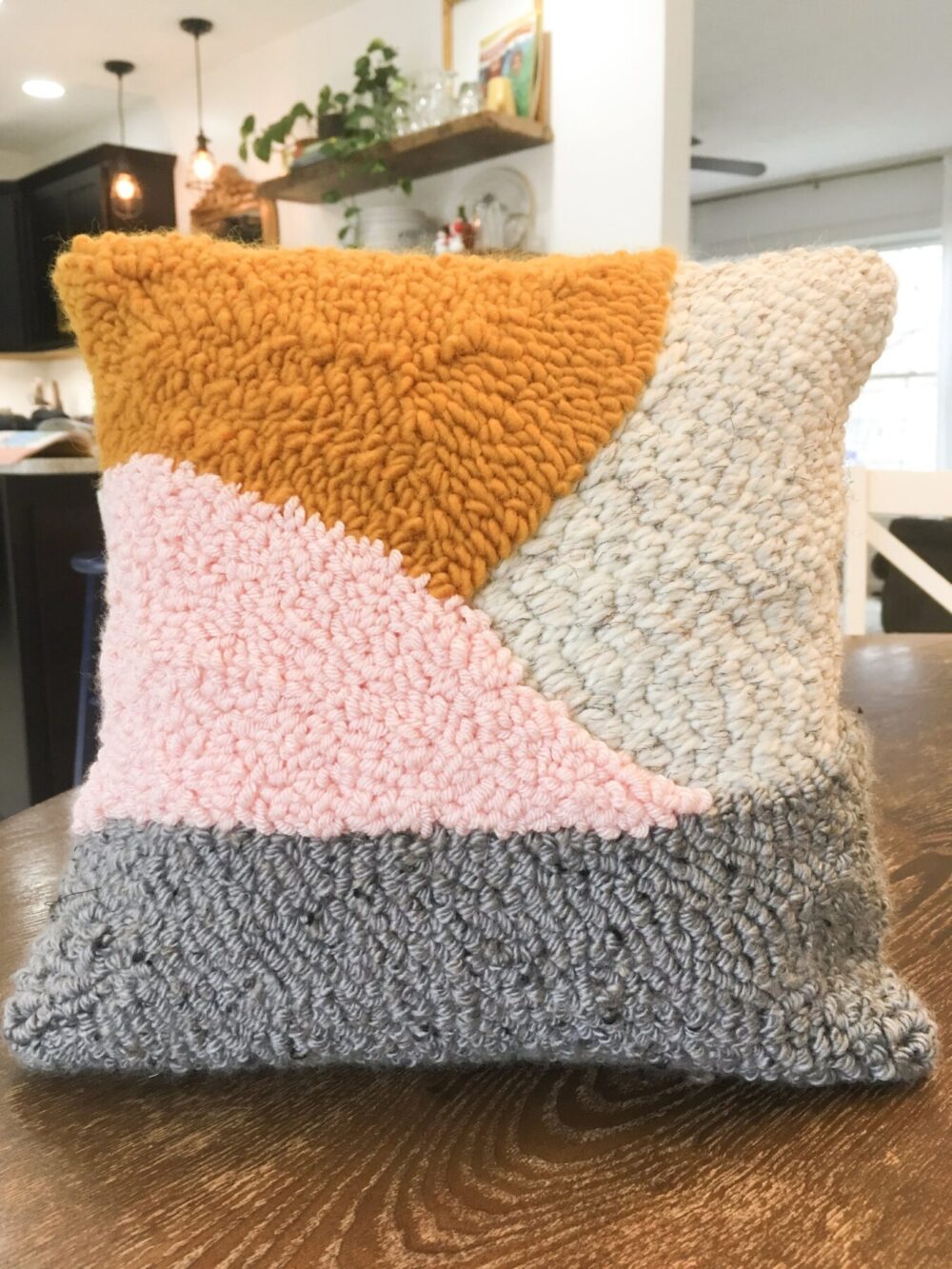 Want to start with something a little simpler? This color block punch needle pillow can be customized with whatever hues match your home's decor and style. Get the punch needle and pillow DIY over at North Shore Crafts!
Punch Needle Stool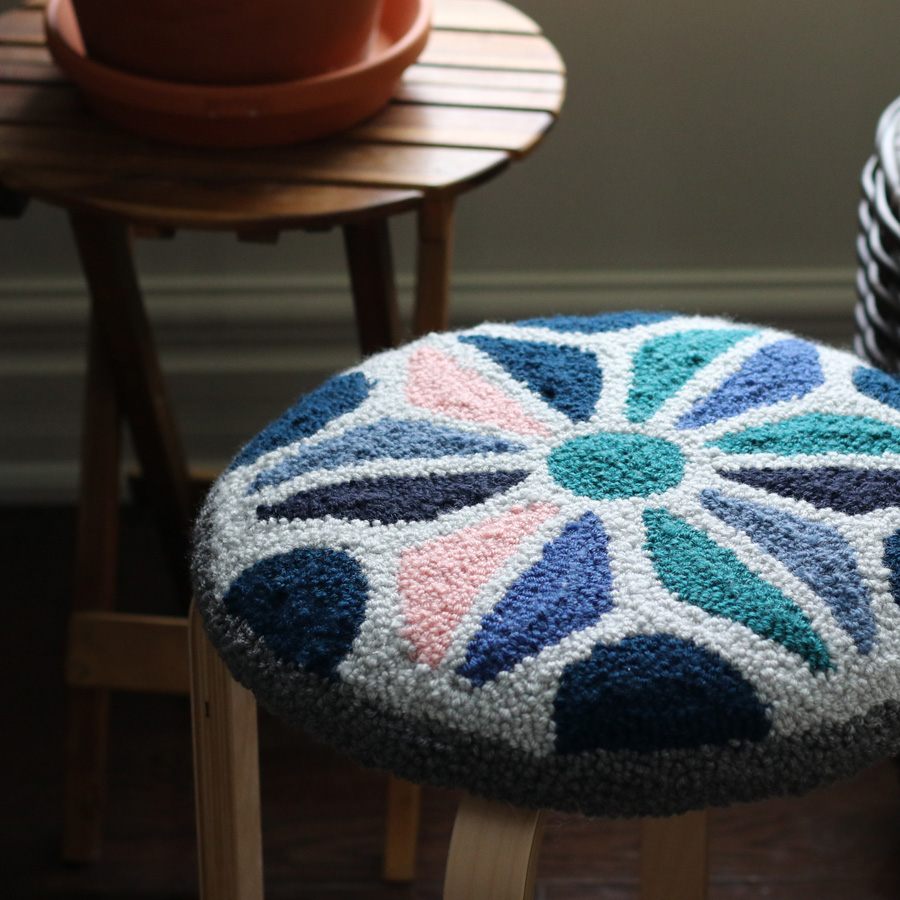 If upcycling is your thing, this is a super cool punch needle DIY that uses an Ikea stool and spices it up with a bohemian punch needle design. This goes to show that punch needling can be added to just about any piece in your home to give a handmade touch!
Punch Needle Bunny Decor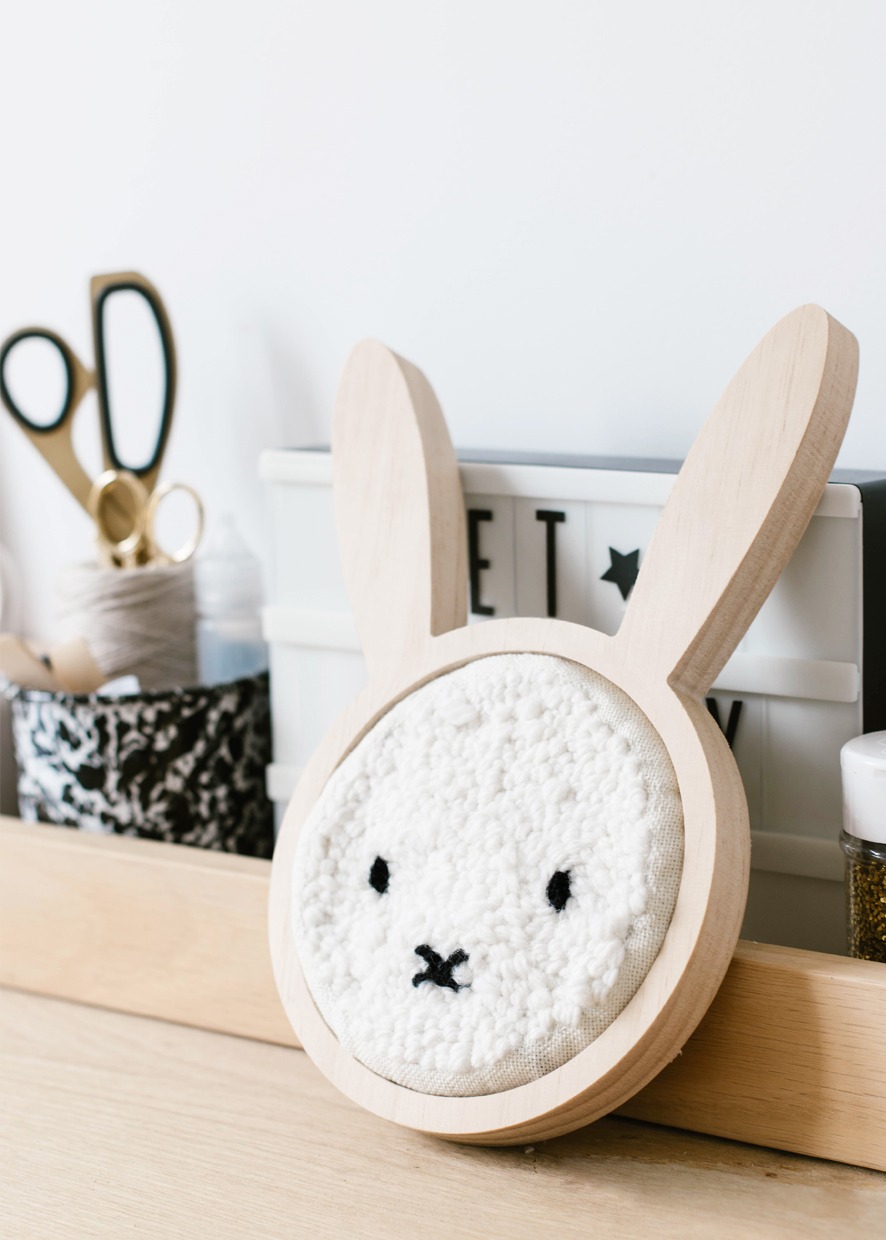 Here's a super cute idea that would make a beautiful homemade baby shower gift! PEEK It Magazine has a free, printable pattern available that will make this punch needle bunny project even easier to accomplish.
Fox Punch Needle Pillow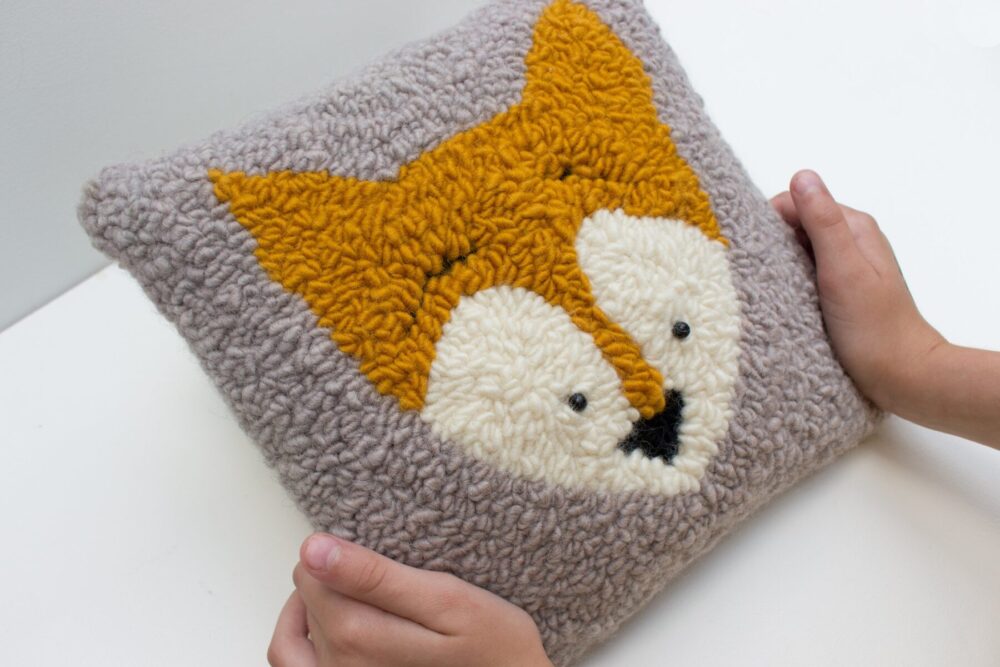 You already know that we love all forest creatures here at Wonder Forest, so of course we had to include this adorable fox pillow punch needle DIY!
Monstera Print Punch Needle Pillow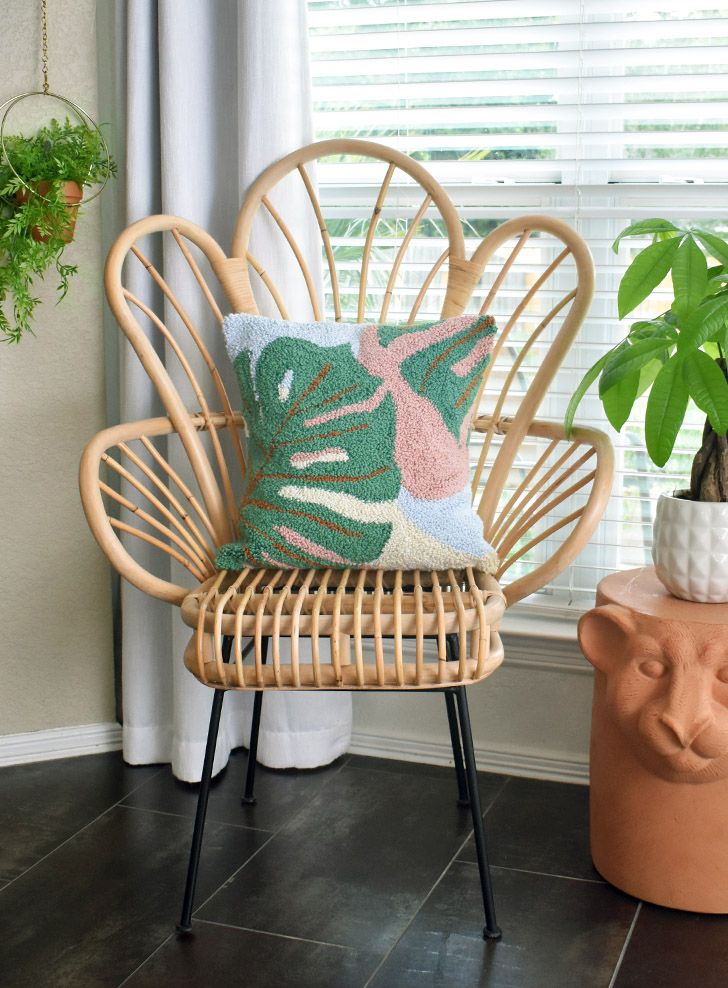 Here's another pillow for all the plant lovers! You can grab the free monstera punch needle pattern by signing up for Dream a Little Bigger's newsletter.
Punch Needle Bath Mat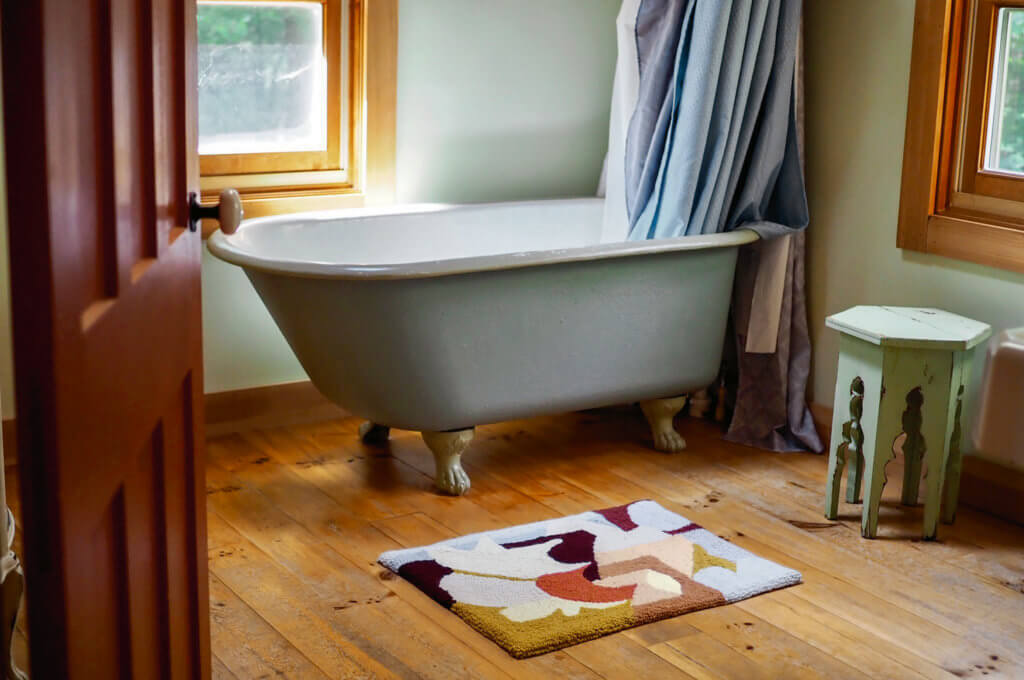 Rugs are a natural and obvious choice when it comes to punch needle DIYs! But before you bust out your materials to create a 8 x 10 rug, start with something a little smaller – like this beautiful and abstract bath mat.
Abstract Punch Needle Wall Decor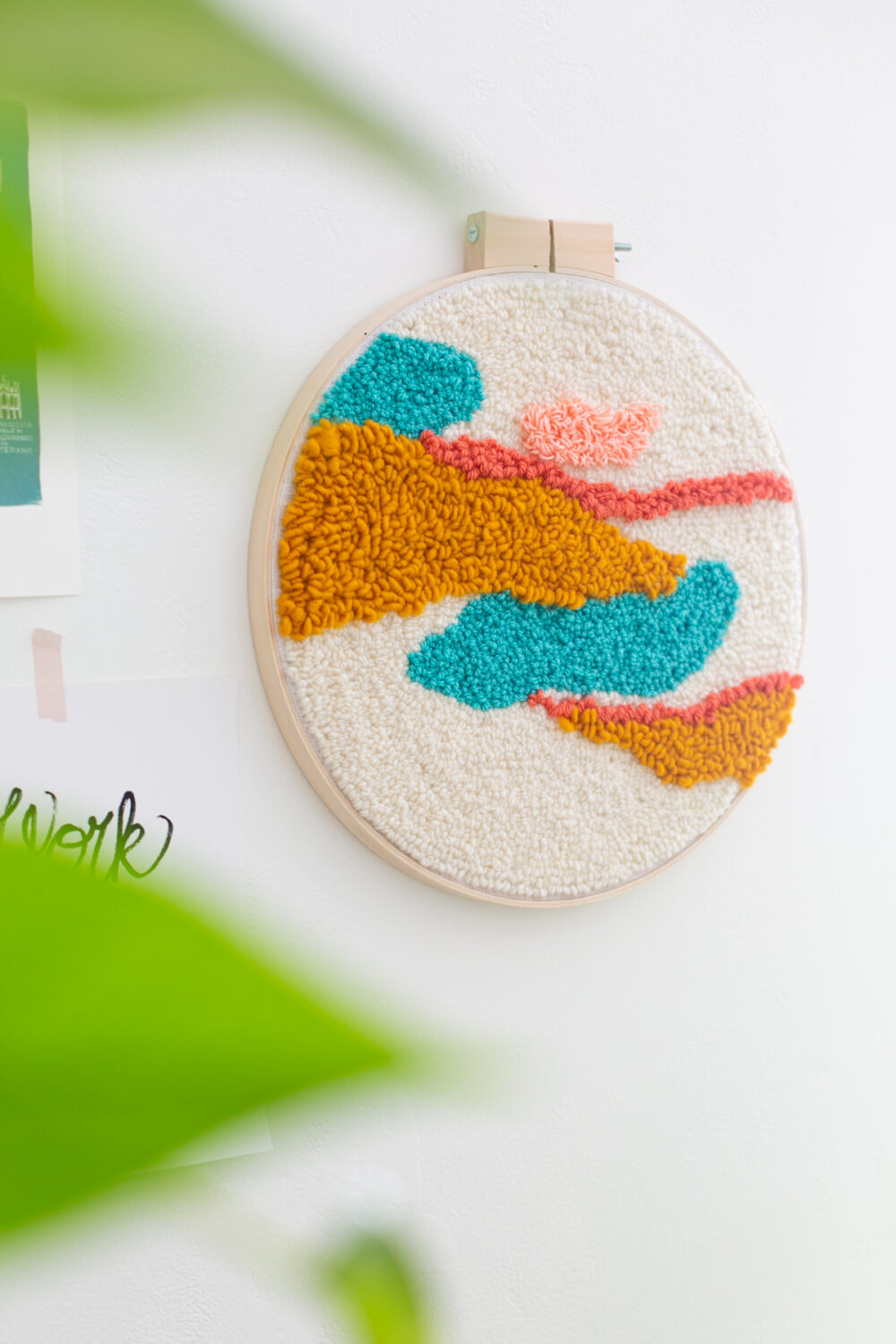 This punch needle wall decor design by Lovely Indeed reminds us of a sunset over the horizon. It is also a wonderful addition to a gallery wall or any room in need of a little texture and colour!
Punch Needle Wall Hanging
These wall hangings are all the rage at craft shows and on Etsy – but they also tend to be quite expensive! Make your own with this punch needle wall hanging DIY, which features a modern, abstract design. Follow along with part 1 (punch needling) and part 2 (assembly).
Punch Needle Boho Home Decor
Punch needling is a natural match for boho designs, and for macrame creations. Hone these two skills, and you'll never have to buy another textile piece from a store again! Get the DIY for the boho home design pieces here.
Abstract Punch Needle Art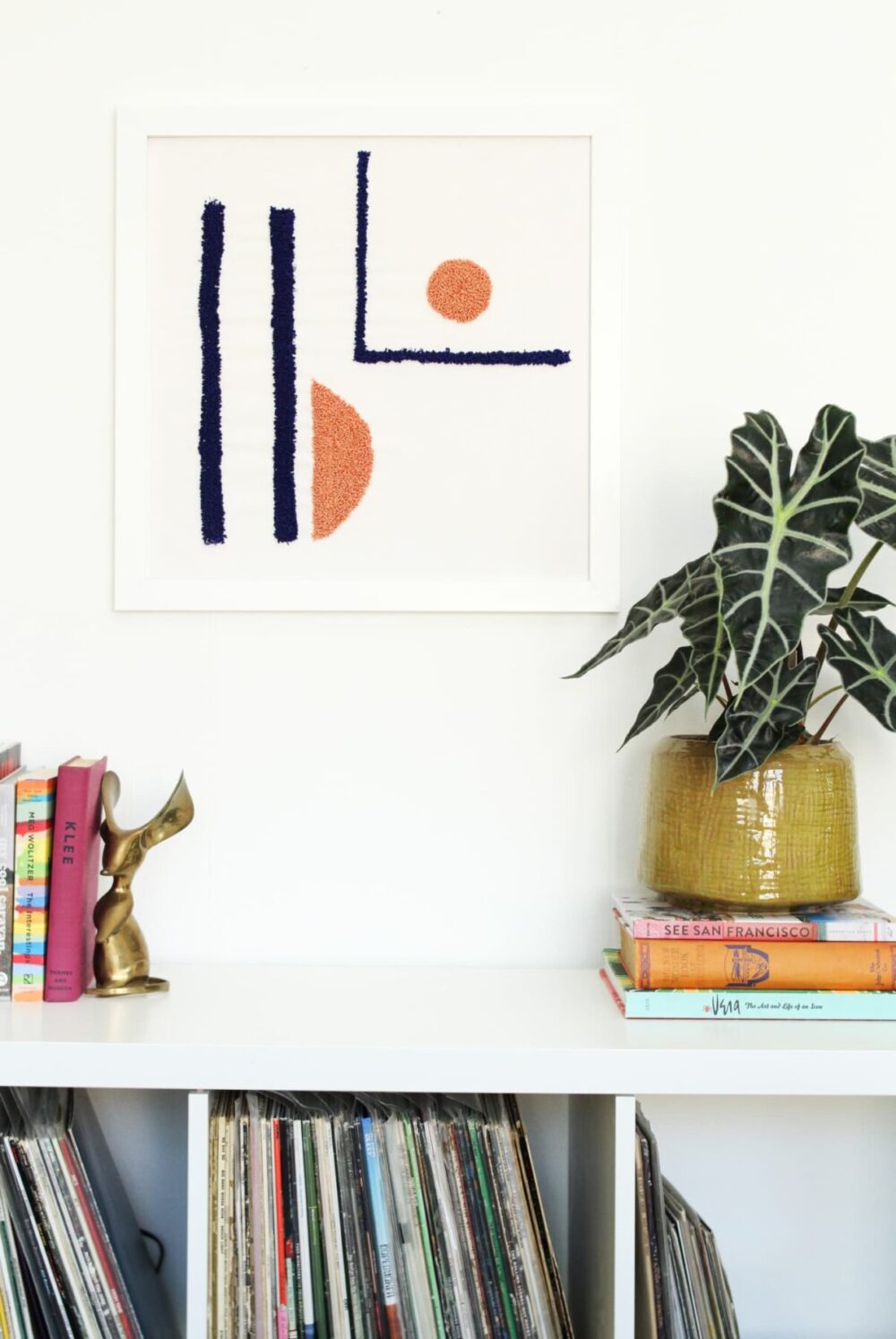 Don't like the look of punch needle in an embroidery hoop? Another option is to frame your creation. This is an easy way to add custom art to your home that will wow your guests! Get the DIY over at Apartment Therapy.
Punch Needle Coaster Tutorial
This is a great beginner punch needle project to try out if you want to start super small and not spend a ton of money on materials. We also love the lettering that has been included on each coaster – so much potential for custom gifting for your loved ones!
PIN IT FOR LATER!
Last Updated on