If I'm going to be completely honest, when I first started using Instagram for my business, I didn't exactly have a visual brand strategy.
I was using it to connect with followers, share behind the scenes glimpses at what running my business looked like and showcase the Bicyclette brand through styling and storytelling, but there wasn't really a plan behind it.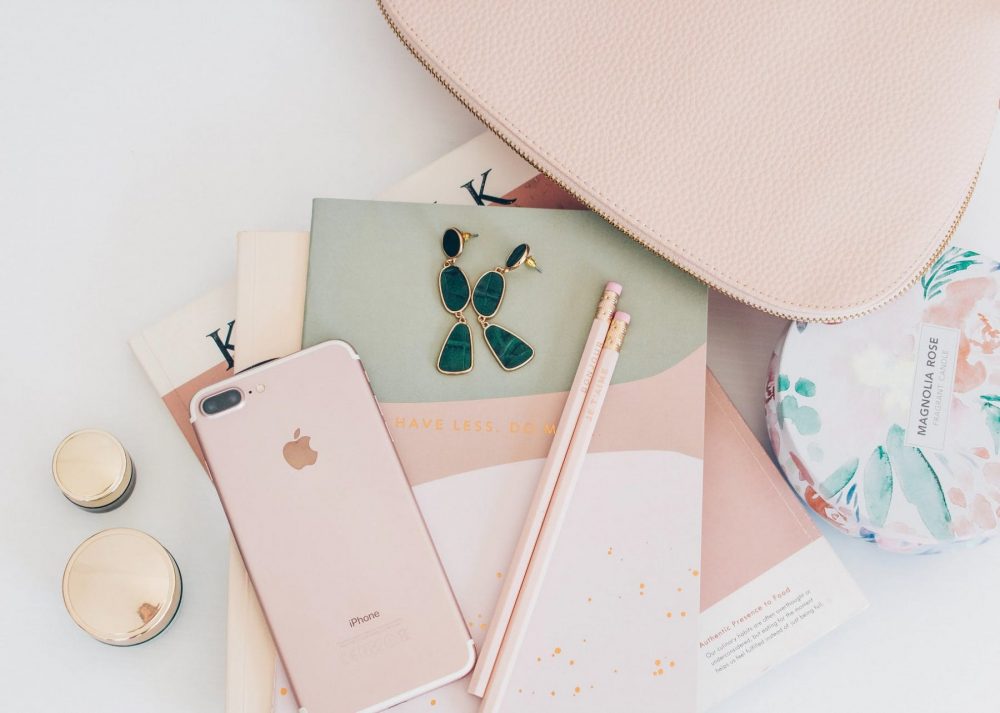 The platform quickly became an invaluable tool for my business, and as I've shifted my business to helping others build a visual strategy for themselves and implement it with beautiful, custom imagery and content creation, I've developed a process for creating a strategy that can be applied to most businesses that want to showcase their brand.
Instagram offers us the opportunity to connect with current and potential customers, to offer personalized and exceptional customer service, to share our story, our offerings and unique point of view with our followers, and to provide VIP access and visual inspiration.
But in order to stand out, it's essential that we're paying attention to our brand photos and creating content that not only engages and inspires, but is also aligned with our brand style and story, which why I believe you need a visual strategy for your brand imagery.
Here's a peek at the process I go through when developing a visual brand strategy for Instagram.
Answer a Series of Questions to Understand the Brand and Business Goals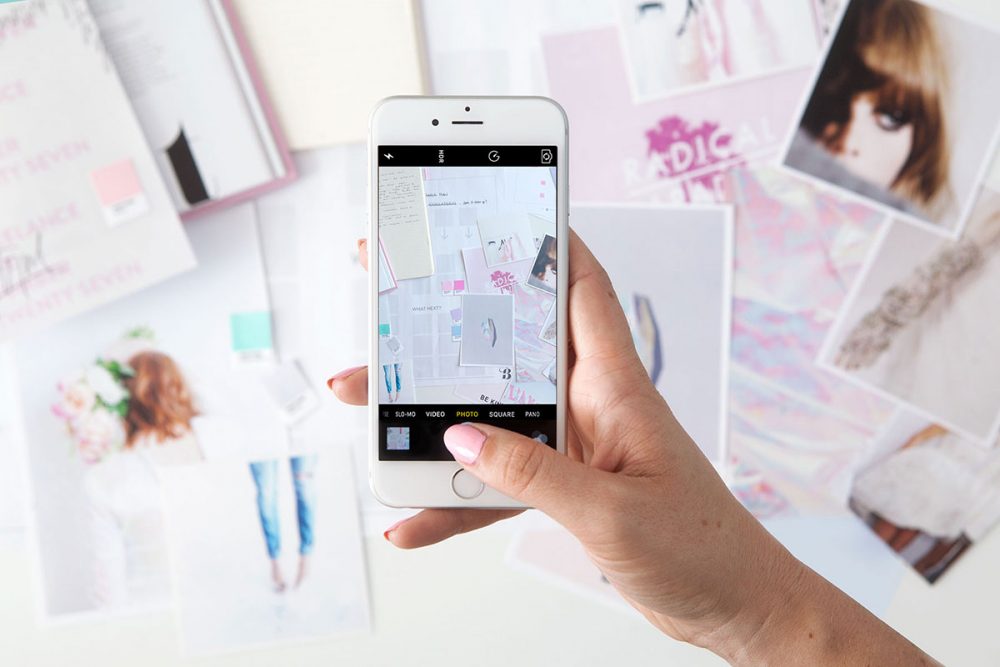 The first step when I work with my clients one-on-one or am developing my own strategy is to dive into the "what" and "why" of your business, getting clear on your business goals and how Instagram will help you achieve them through what I call a Brand Styling Brief.
We want to ensure that the content we're creating is aligned with not only the overall goals of your business, but also the brand values, voice and vision. Only then can we plan strategically.
My Brand Styling Brief includes questions in the following five categories:
Defining Your Values
Finding Your Magic
Attracting Your Dream Client
Capturing Your Style
Telling Your Story
A few questions of the questions I always like to ask are:
Do you sell products or services?

Would you consider it a lifestyle brand? If so, describe that lifestyle.  

What are you known for? What makes your business unique? Why do clients come to you?

How would you describe the clients you most enjoy working with? Why do they love working with you?

How would you like people to think and feel when they interact with your brand?

What words would you like associated with your brand? 
Create an Inspiration Board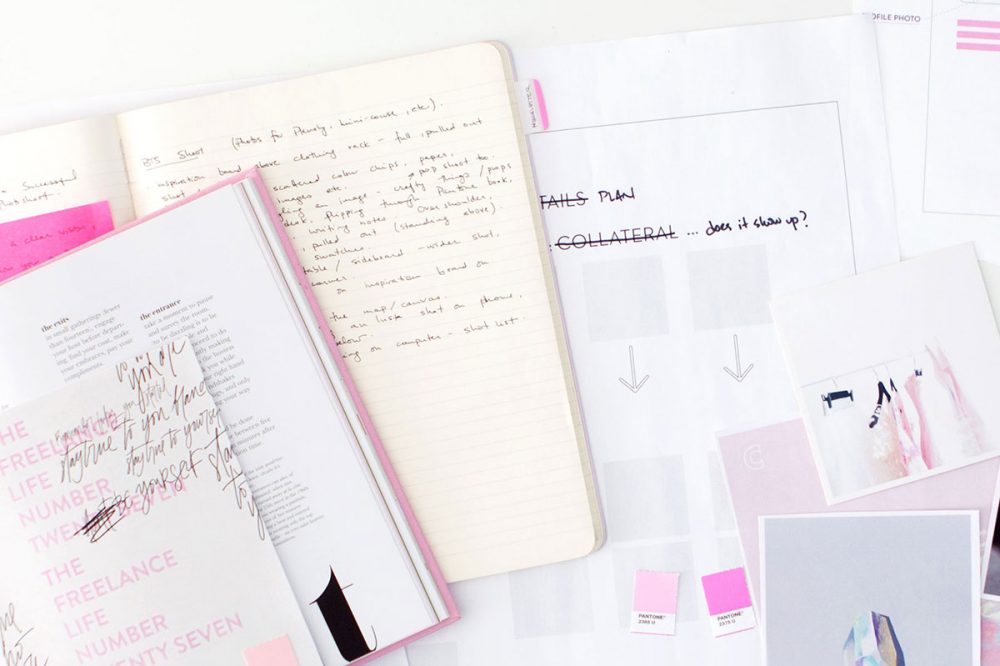 Creating an inspiration board is an essential part to any visual strategy or content that I develop, and also one of my favourite steps in the process for obvious reasons. Any excuse to spend time sifting through Pinterest!
It's at this stage that you start to see themes emerge, details take shape and your vision begin to materialize, and there's so much magic in that.
This is a way to capture the style of imagery, types of content, colours and overall feeling we're trying to evoke, while keeping the brand and business goals in mind.
My process for creating an inspiration generally follows these steps:
Start on Pinterest, and thinking through the filter of your brand,

pin anything that stands out to you, whether it's a colour palette you're drawn to, a feeling that an image evokes, or a styling detail that resonates. The focus of this should be creating an inspiration board that represents your brand and what you

want

your brand to look like and the feelings you want it to convey.

Once you feel like you've pinned enough, go back through and start narrowing down your board, deleting any images that don't feel quite right and also making notes on each image with what you like or don't like for reference.

Start looking for themes that have emerged and specific details that could translate into brand images.
Once you're finished, you should have an inspiration board that represents your brand and the style you're hoping to emulate on Instagram.
This is also when you'll hopefully start to see a colour palette emerge, so also make a note of that, as colour is one of the best ways to create a consistent Instagram brand presence.
Brainstorm Content Ideas
Using your inspiration board as a stimulus and referring back to the questions you answered in step one about your brand style, story and overall business goals, start brainstorming ideas for content.
Chances are your inspiration board has already led to some ideas for your brand, and usually once you start that list, the ideas will keep coming.
What I usually do is come up with a few different categories of Instagram content that give me a bit of a framework and ensure that I'm creating a mix of content.
A few examples of broader content categories might be:
Inspirational

Behind the scenes

Informational

Product- or service-focused

Lifestyle
The intention is really to showcase the various aspects of your business and what you offer, which we can do by finding the right mix of content that will allow your work to shine.
Through sharing behind the scenes details, sneak peeks at your process as well as final shots that showcase the end result of the work you do, you're building a personal relationship with your Instagram audience, giving them the opportunity to get to know you and establishing you as experts in your industry.
We want to showcase what it will look like for a potential customer to work with you or buy your product, while simultaneously creating a beautiful, inspirational and consistent brand presence with a quintessential style on Instagram – so that when one of your photos appears in a follower's feed, they'll recognize it as one of yours right away.
We do this through a mix of educational and inspirational content that includes both work- and lifestyle-focused posts, building trust with your audience and positioning you as an expert in the industry and an inspirational brand that people want to be a part of.
See also: How to create a killer brand experience
Build a Custom Content Calendar
Now we're actually focused on building out a content calendar and scheduling everything in, making sure that it aligns with other business activities as well.
For example, if you're launching a new product on a certain date, you'll want to make sure you've scheduled complementary content to be published leading up to that. Oftentimes as we go through this step, more shot ideas will surface as well.
Ready to start the planning process and move on to the content creation stage? Here are three things to consider when planning Instagram content:
Visual balance and consistency:  How images will look in the grid

Planning and timing:  Sticking to a consistent posting schedule

Storytelling through captions:  Optimizing content for engagement
As you can see, there's quite a bit of discovery and planning that goes into creating a visual strategy before the content is even created, but following this process ensures that we're creating the right kind of content and setting ourselves up for Instagram success.
Pin This: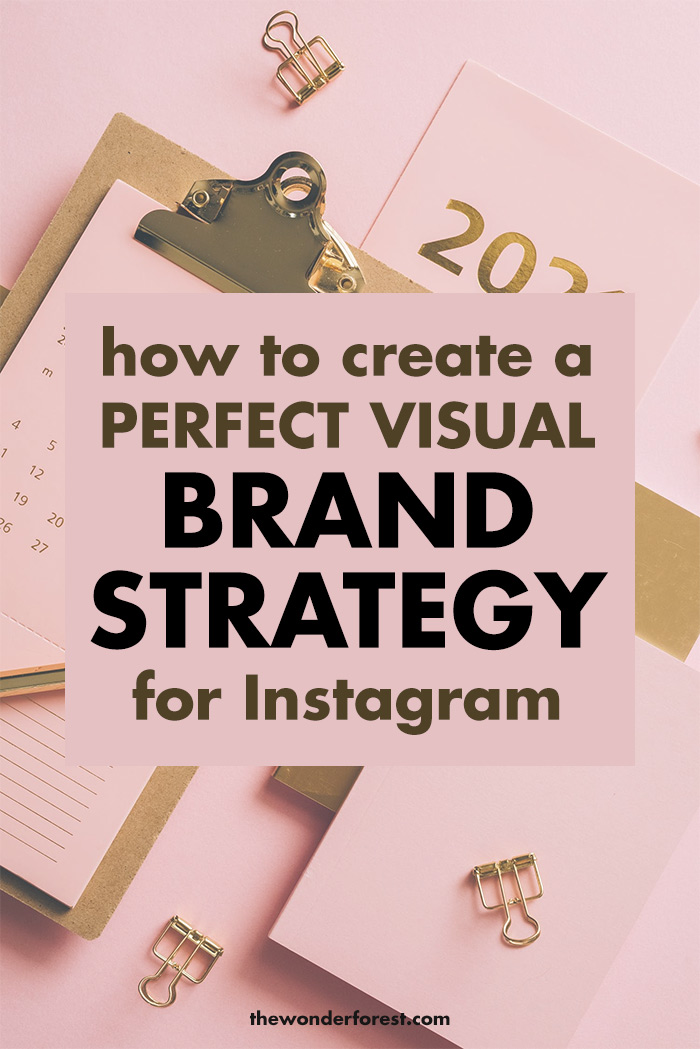 Last Updated on