It's that time of year again — time to start thinking about Christmas! As we look forward to a Christmas with more normality again, we're going to see a return to celebrating big… So why not combine the traditional Christmas spirit with your classic, neutral colour palette and minimalistic style?
Just because you're not into your reds and greens, there is no reason to be the Grinch this Christmas!
Neutral Christmas Tree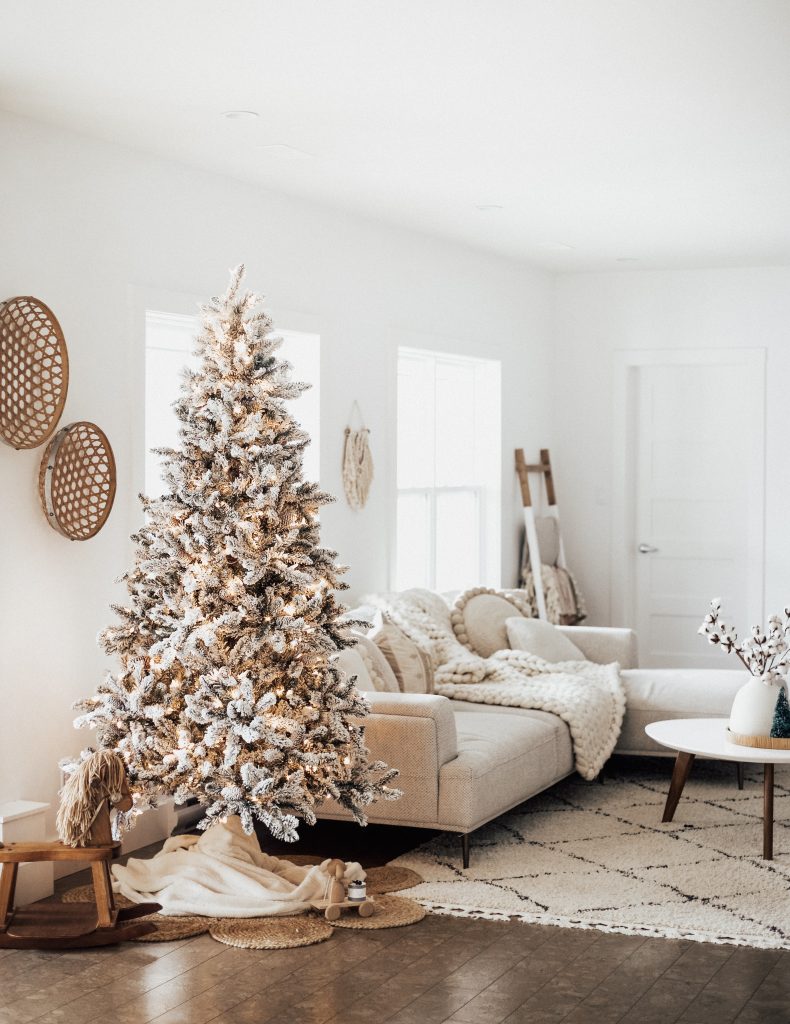 Let's start with a Christmas Tree, there is absolutely no reason that your tree can't match your décor! By choosing a flocked tree and incorporating a minimal amount of neutral-coloured accessories, your tree can fit right in. Just look at this beauty!
Pinecone Christmas Ornaments
Now, let's talk about natural Christmas Tree accessories!
A firm favourite of ours is pinecones, they are a natural and beautiful accessory to your Christmas Tree and sprinkled around your home in general. If your house is light and airy, consider bleaching the pinecones first for that soft and neutral look.
Asymmetrical Garland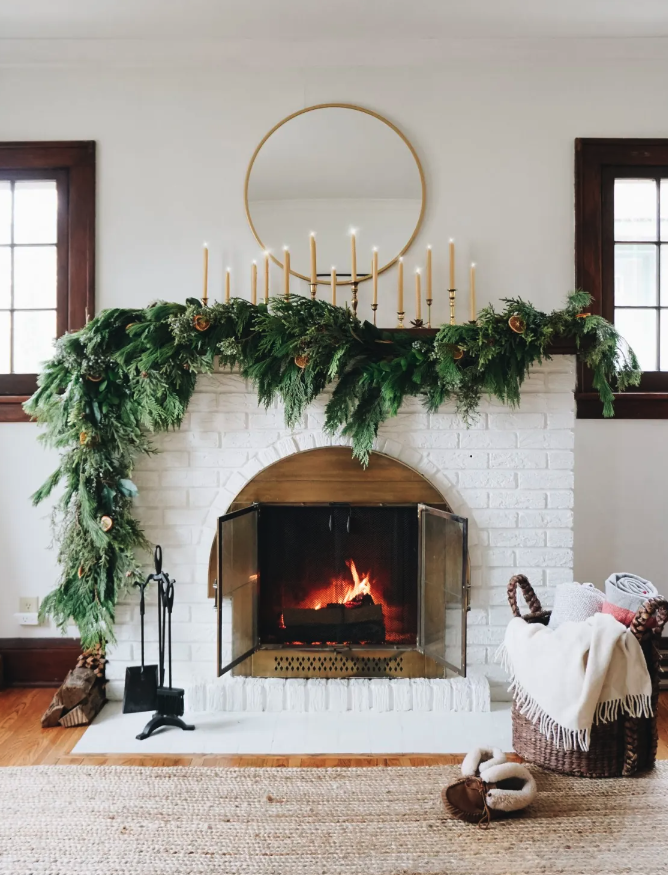 If you're lucky enough to have a beautiful fireplace, then you must think about introducing a garland to your décor this Christmas. Completely natural and wonderfully Christmassy.
Branch Christmas Decor
While you're out finding pinecones for your amazing natural and neutral tree ornaments, continue your search for a branch like the one on this beauty of a mantel. With a few neutral ornaments, a simple branch can become a pretty and natural decoration.
Neutral Christmas Stockings
Christmas stockings don't have to be traditional in colour or have a childish feel to them. Instead, they can be neutral, pretty and match your décor to perfection.
Dried Orange Holiday Garland
Have you ever thought about using dried fruit as a decoration?
They have been a 2022 hit and not only do they look amazing, but they also smell amazing for weeks and surprisingly last 2-3 years! This simple and minimalistic string decoration will be a great addition to your Christmas decorations this year!
Dried Orange Wreath for Christmas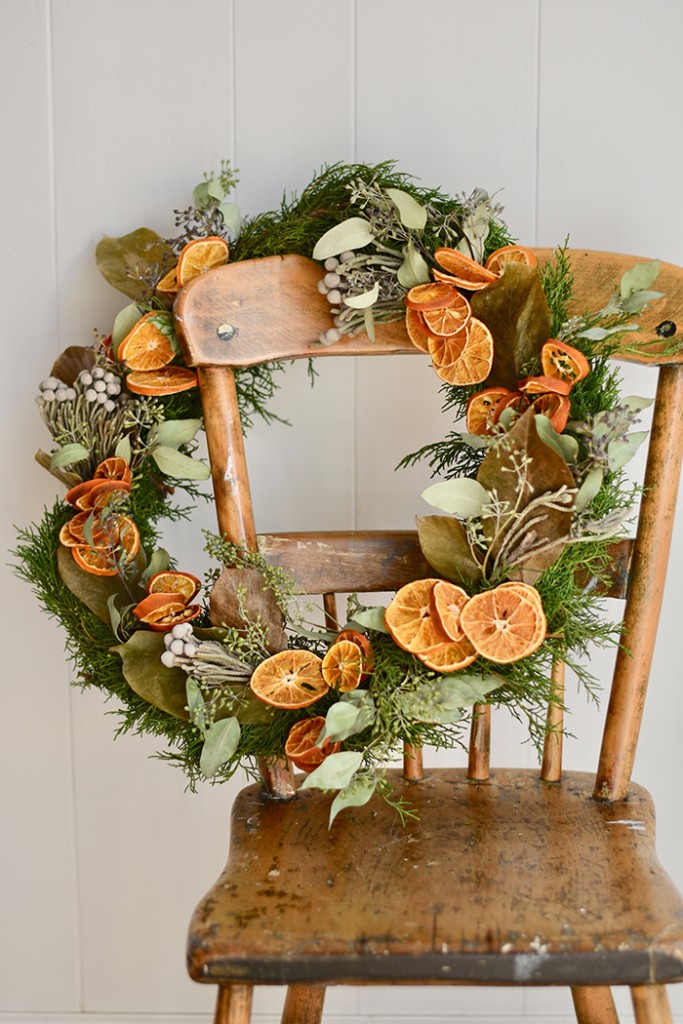 Do you happen to have some leftover dried oranges after creating your string garland? Even if not, you'll want to make some more for this beautiful wreath idea!
Christmas wreaths are a classic and easy way to instantly level up your Christmas decorations. Whether you spend an afternoon doing a bit of DIY or opt for a store-bought option, they're a go-to decoration that looks beautiful every single year.
Neutral Gift Wrap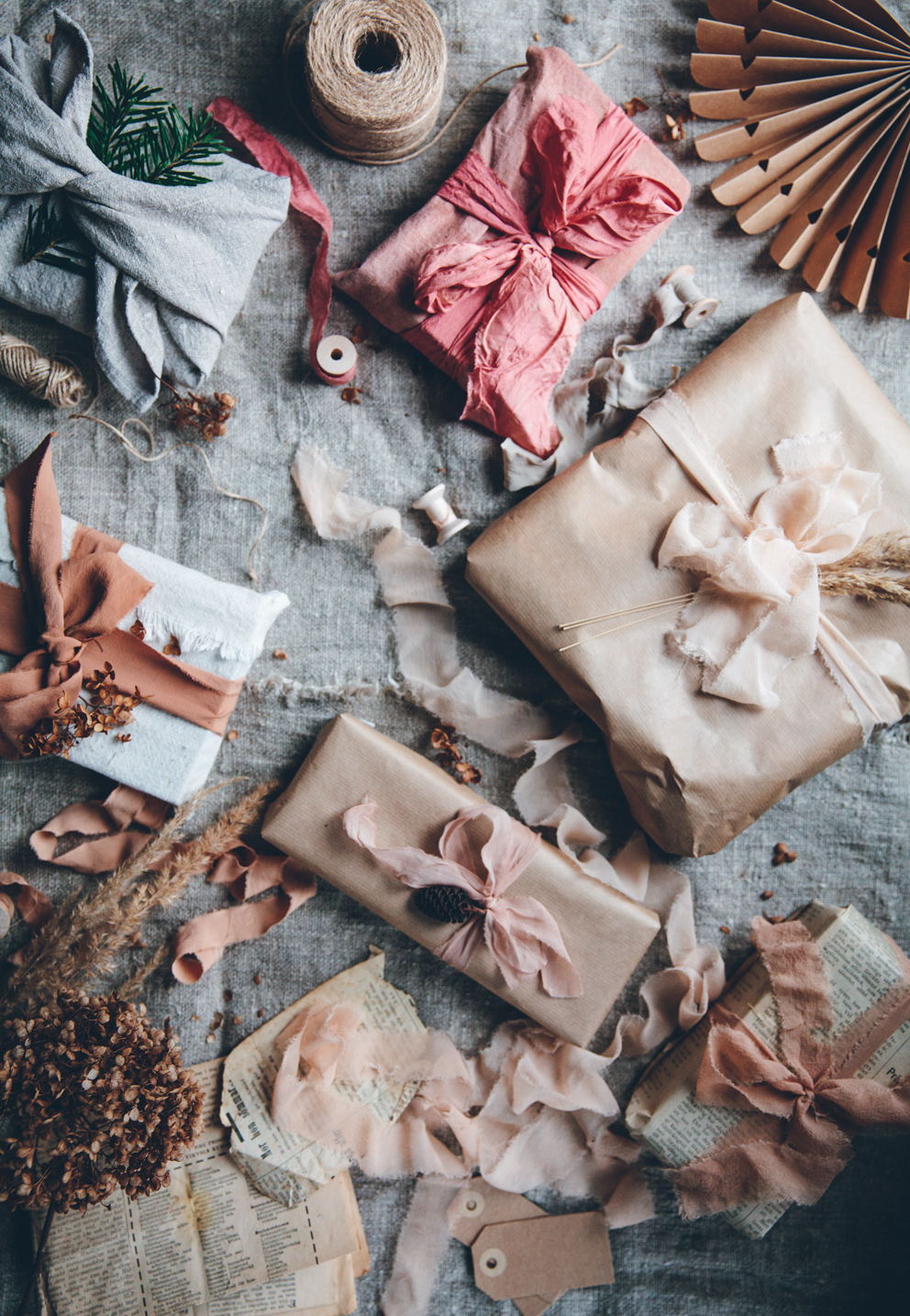 This neutral and natural gift wrapping is not only classy but also so simple! It's the perfect décor until you give your loved ones their gifts but could also be empty and reused every year! Especially when you first put the Christmas tree up, it just looks a bit bare without anything underneath it.
Hanging Branch Natural Christmas Decor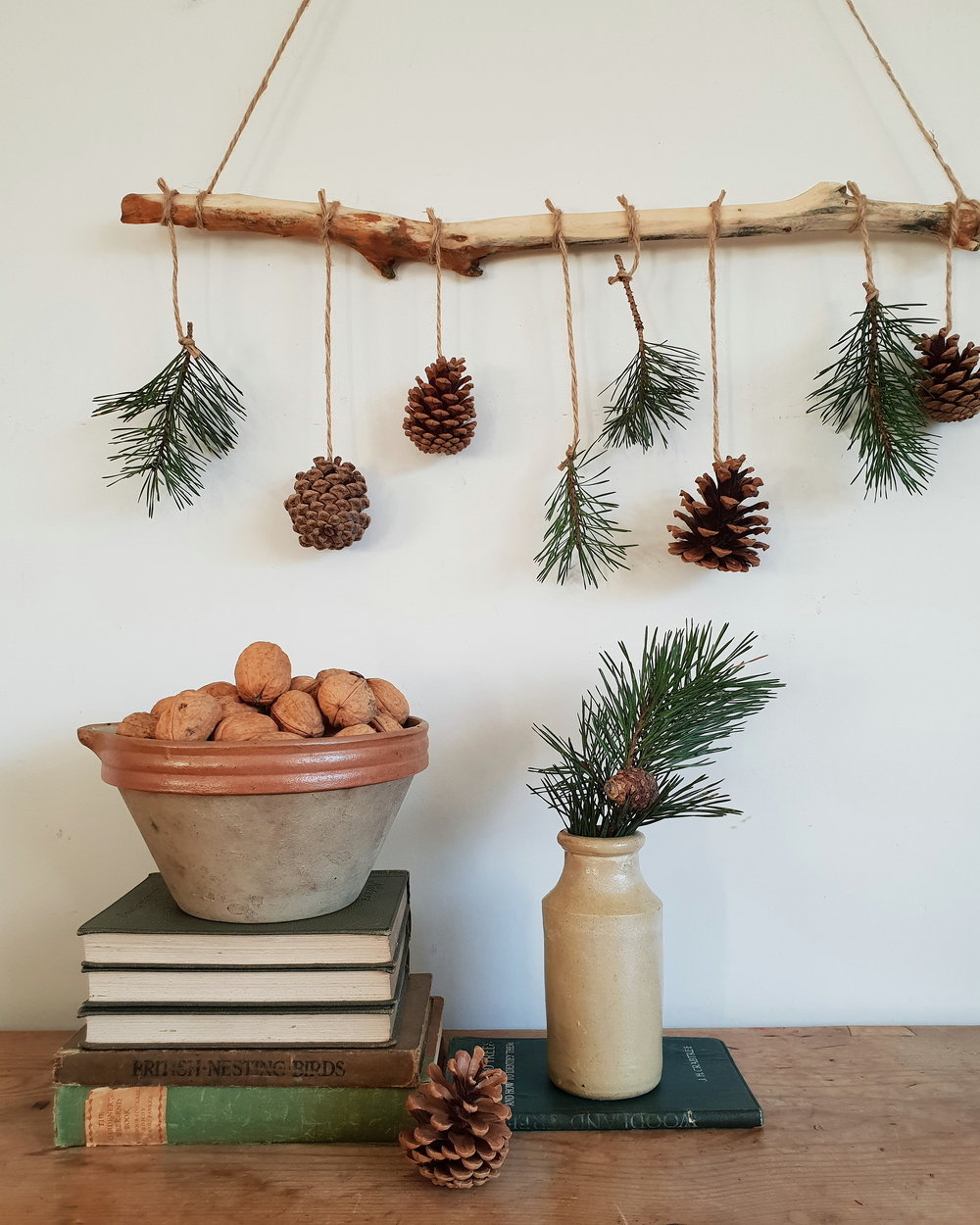 Bring more elements of nature into your holiday decor! All you need is a branch and anything you'd like to hang on it to make it look pretty. Head down to your closest forest and look for a relatively thick branch, it doesn't need to be too long, the length will depend on how much space you'd like to fill. Then you can hang any of your neutral ornaments or even some pinecones if you have some left over from other decor projects. You could even add some fairy lights if you have some spare. They really upgrade the look and make it look even more Christmassy!
Neutral Christmas Village
Decorative Christmas villages are a tradition that has been going on for decades now, and although they were originally placed under the Christmas tree, they are now found all over people's houses on a side table or a fireplace!
Not only can they be customised depending on your colour scheme, but they can also be added to and displayed wherever you have the space for them!
Twig Christmas Star Christmas Decor
You'll often find that so many of the stars and angels that you can find to top your tree in the stores are extremely cliché and a bit over the trop, so why not make your own? Often the simplest decorations can be the most beautiful.
Mistletoe Garland for Neutral Christmas Decor
Give your Christmas party guests a kiss under the mistletoe with this gorgeous garland. It's classic and decorative and it will bring you romance this Christmas!
Living Room Tree Display Neutral Christmas Decor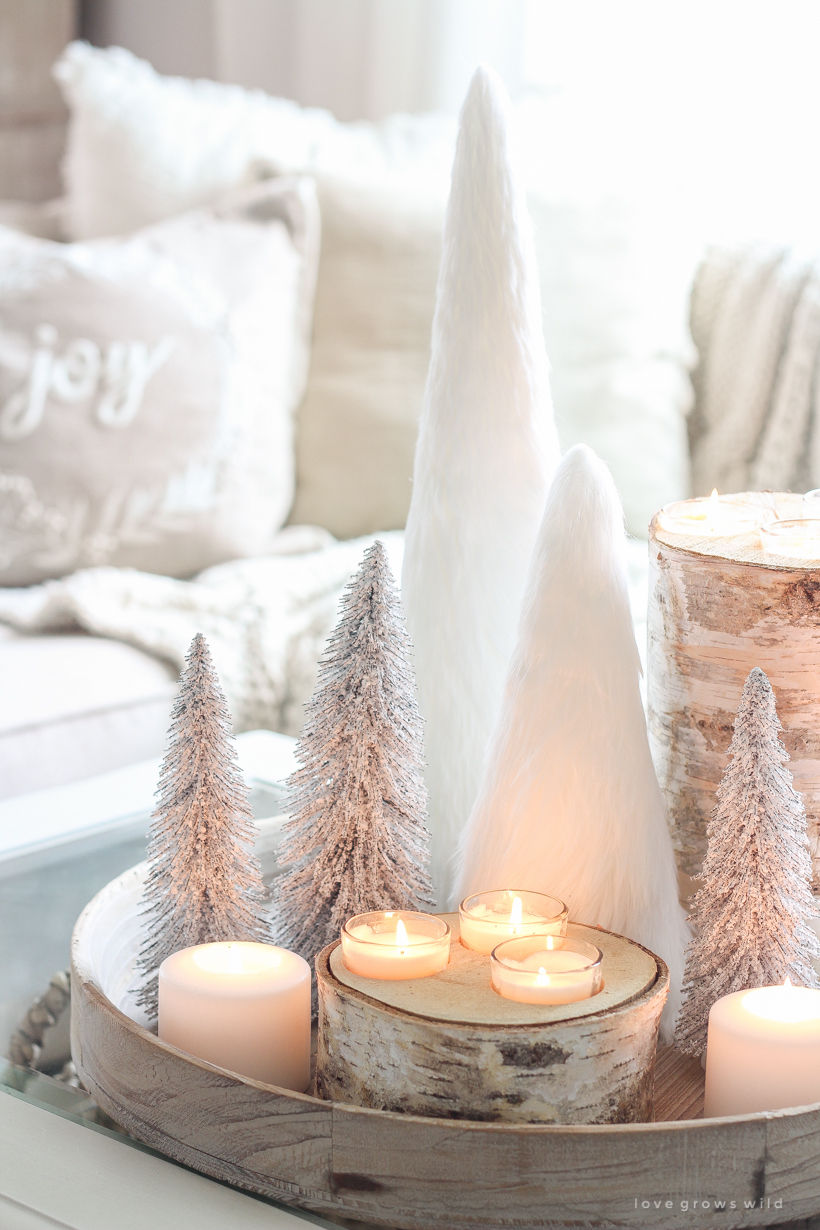 Let's take a look at this lovely little living room setup! The soothing, neutral colours keep the decor nice and simple so they would suit any living space. Bottle brush and feather trees add some great texture, too!
Christmas Tablescape
If you want to decorate a winter dining table, complementing it with a centrepiece is an idea that will never fail. Everyone loves a good table runner every month of the year, but at Christmas, we can take our runners to a whole new level! Here's one that incorporates natural elements (burlap and greenery) with neutral colours.
Christmas Star Bunting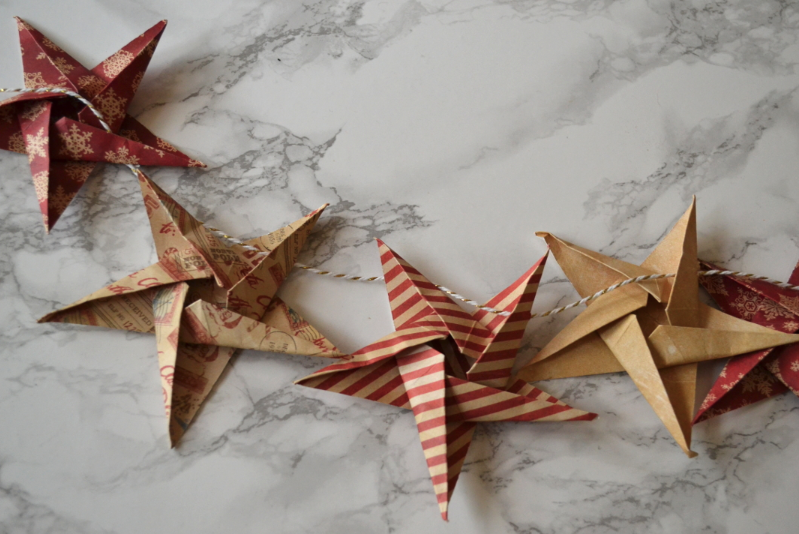 Add a trendy rustic feel to your Christmas with this gorgeous bunting. You can combine it with the traditional garland to add that extra festive feel to your home.
We hope that 2022 is full of sustainable, eco-friendly, and handmade Christmas decorations and we can't wait to see your Christmas décor perfectly matching your beautiful homes!
PIN THIS: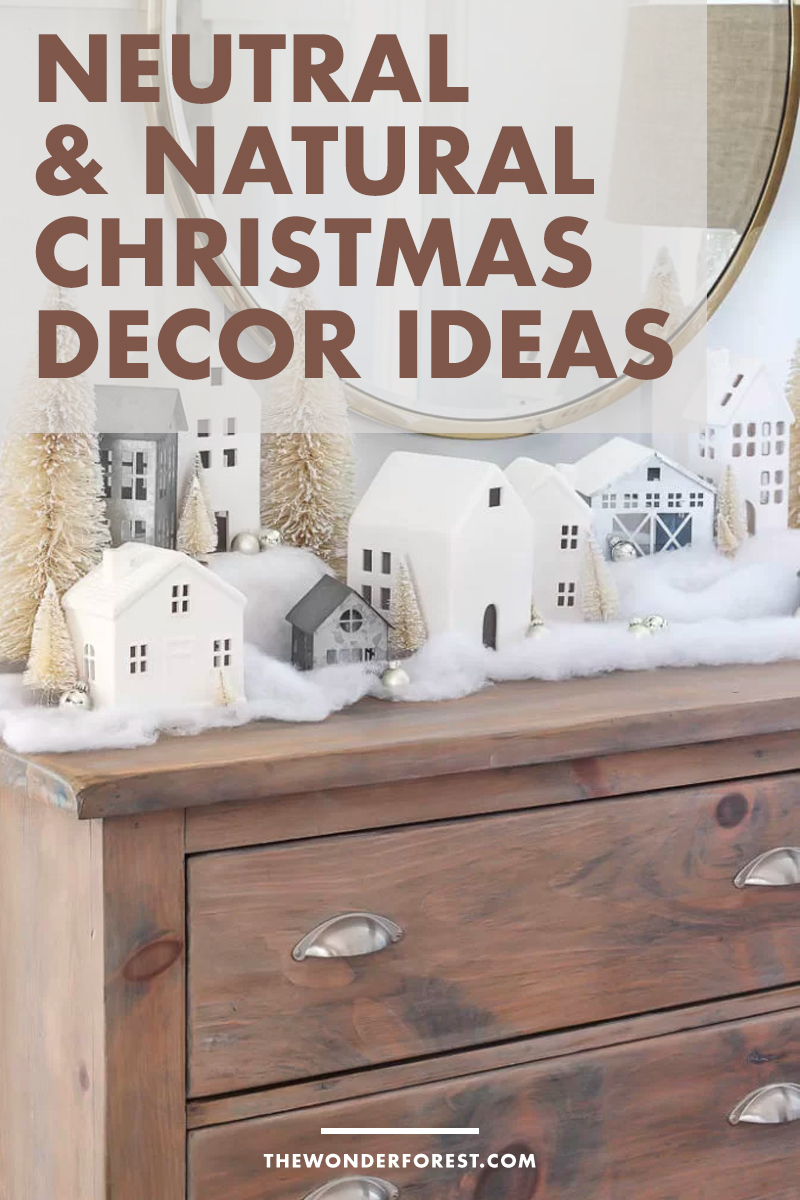 Last Updated on