#VanillaGirl is taking over TikTok by storm! With over 700 million views on TikTok, what actually is the 'Vanilla Girl Aesthetic' and why is it so popular?
Is it just a love for the colour white, or is it more than that?
Categorized by two main characteristics: cozy and clean, the Vanilla Girl Aesthetic incorporates neutral tones like white, beige, or a very light brown. It's an elegant, soft, polished, and, above all else, effortless look.
Like most TikTok aesthetics, the 'Vanilla Girl' goes beyond the wardrobe and into a lifestyle. So, let's see what décor inspiration you can get to brighten up your home and tap into the nude aesthetic that is growing in popularity in 2023.
Minimalist Print Designs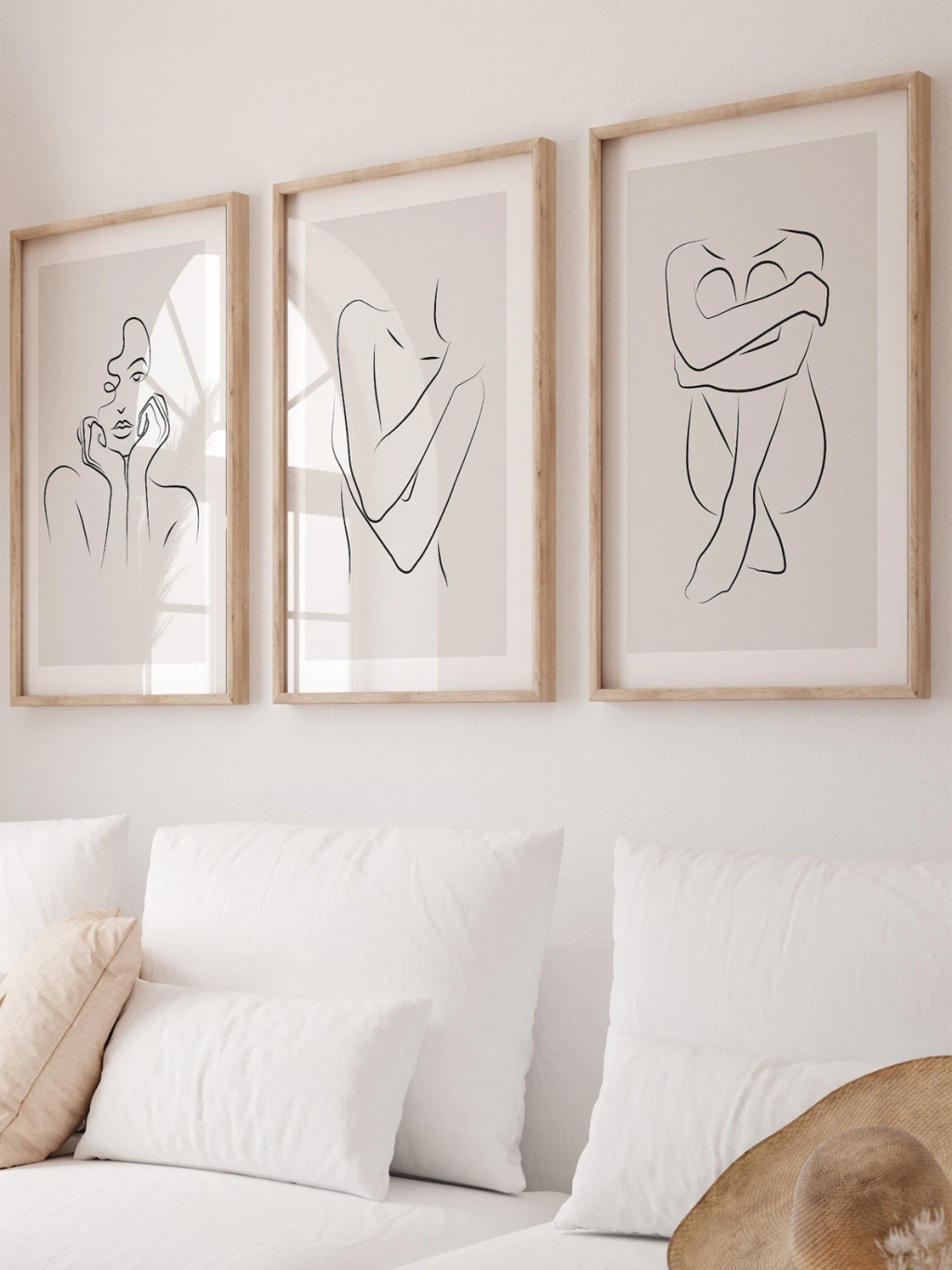 Add some art to your space with some super minimalist style prints, like these line drawings. A light wood frame adds to the organic, "vanilla" aesthetic while keeping things light and airy.
Pampas Grass Decorations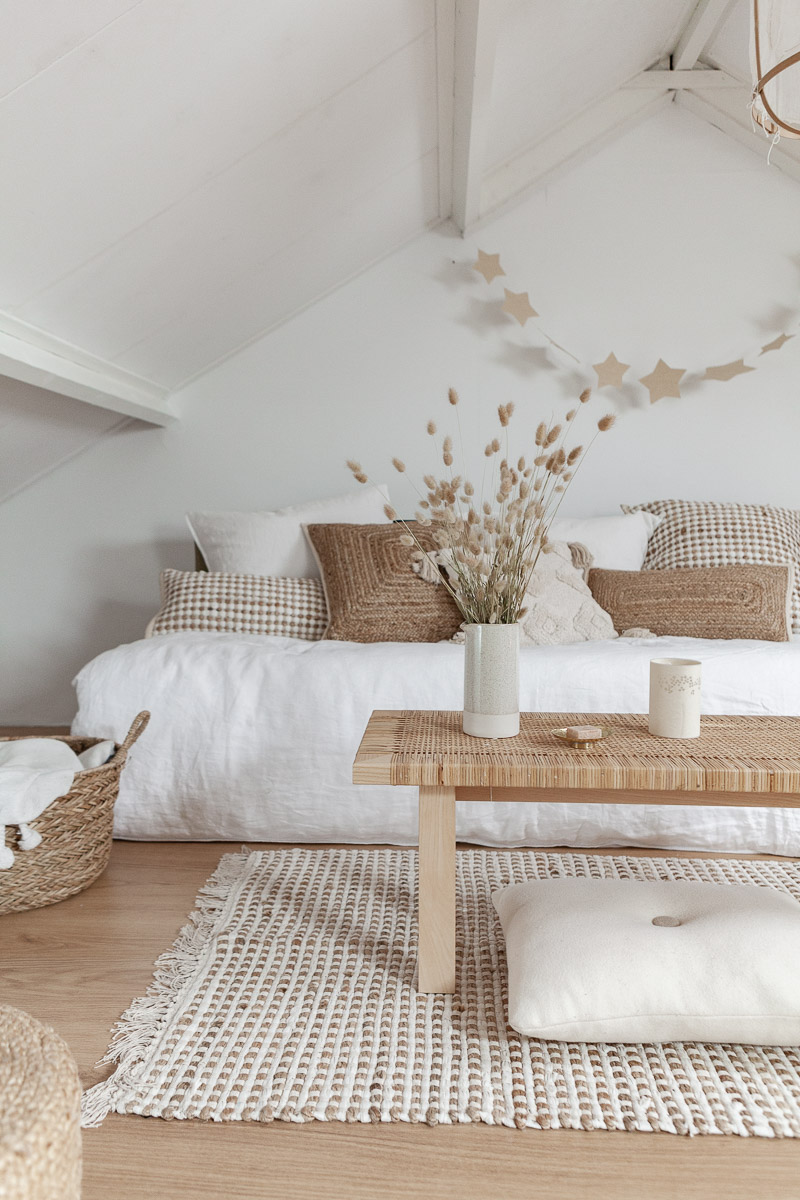 Spruce up your home decor with a beautiful neutral vase and some pampas grass. They give a cute, fluffy, soft and natural aesthetic that really encompasses all that is 'Vanilla Girl'!
Woven Baskets for the Vanilla Girl Trend
Bring the light and airy natural texture of a woven basket set to warm up your indoor space! Accessorize with a plant or a cute beige-coloured blanket or pillow set to really get into the lifestyle.
Marble Tables with Accessories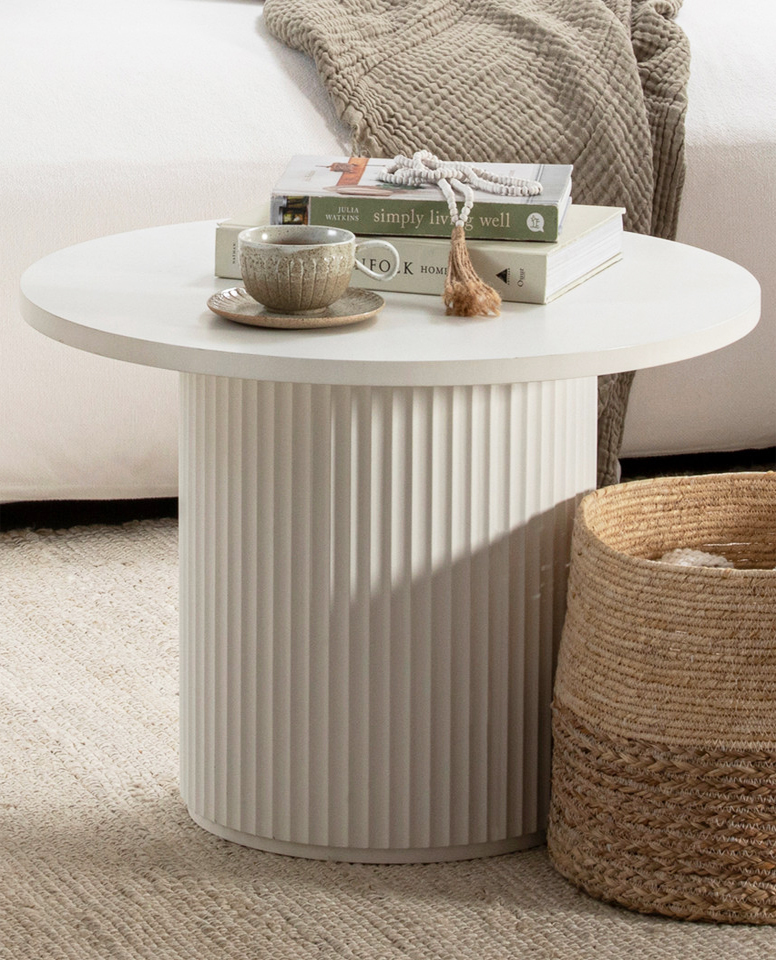 Complete your lounge look with a statement contemporary coffee table. Don't forget to accessorize too – a stack of aesthetic books, a black or white candle and some flowers go a long way!
The Boucle Chair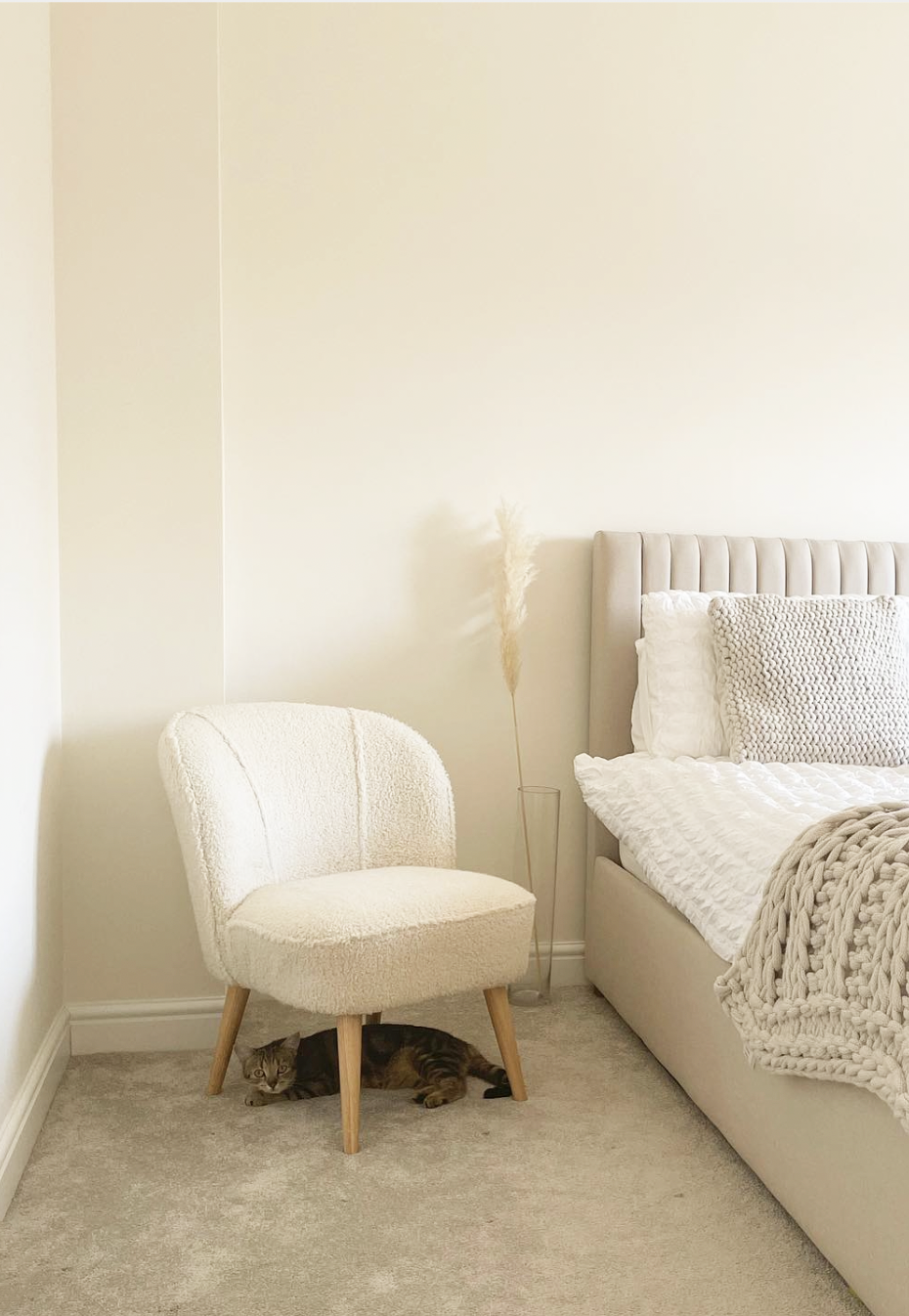 The 'Vanilla Girl Aesthetic' look would not be complete without the famous and trendy Boucle Chair!
These chairs have the best of both worlds when it comes to comfort and style. They have a soft feel, they're comfortable to sit on and also look amazing from across the room!
Funky Doughnut Mugs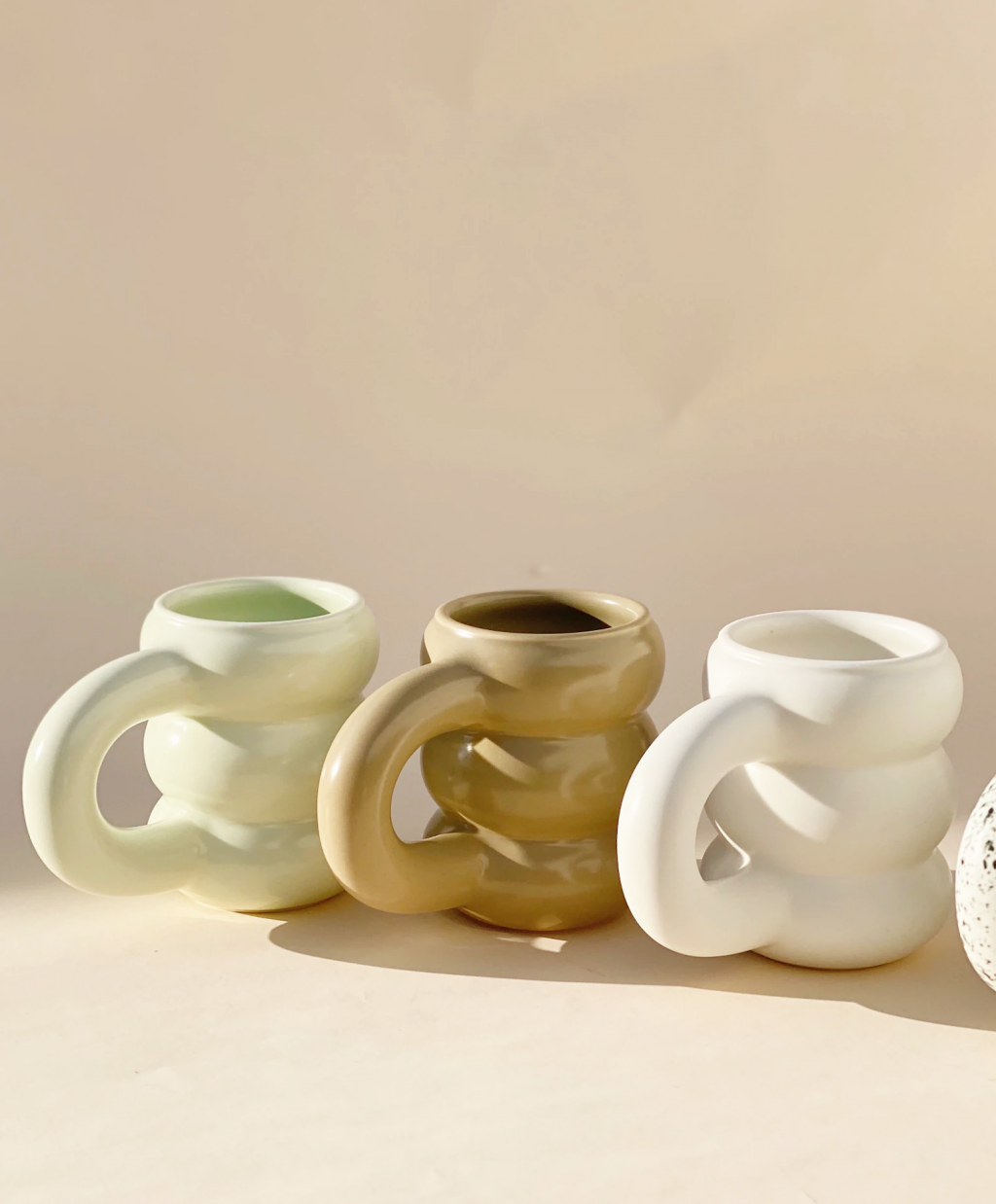 These three-layer 'doughnut' mugs are to die for. They bring a warm and effortless vibe to your morning coffee and be displayed on your open kitchen shelving or on a mug tree.
Bubble Candles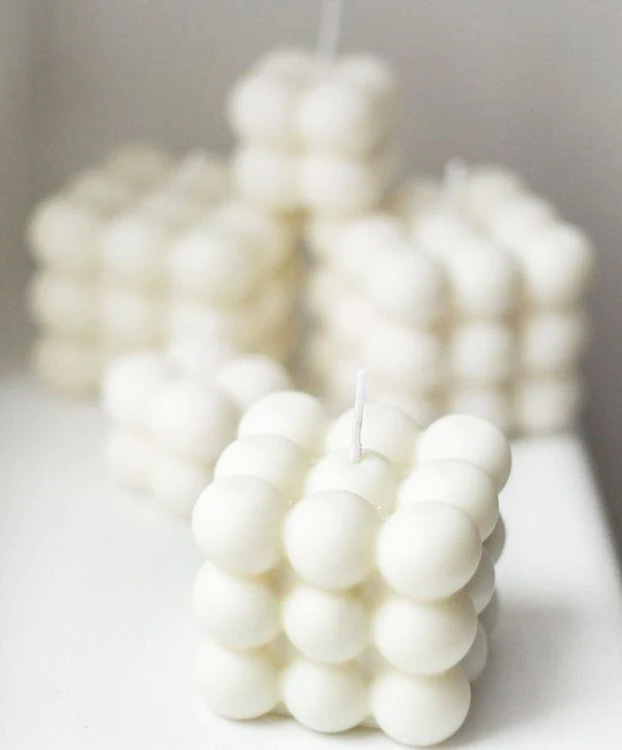 Bubble candles are quickly becoming a popular choice for home decoration. Their unique bubble look makes them a perfect addition to any vanilla girl aesthetic room.
Another huge positive is that because of their design, they have a longer burning time than traditional candles, making them a more economical choice!
Chunky Knitted Throws
Chunky knitted blankets are a cosier take on a traditional blanket, and they add a beautiful texture to your home decor — whether it's draped over an armchair or placed on the foot of your bed, they look lovely wherever you chose to place them!
Ribbed Glasses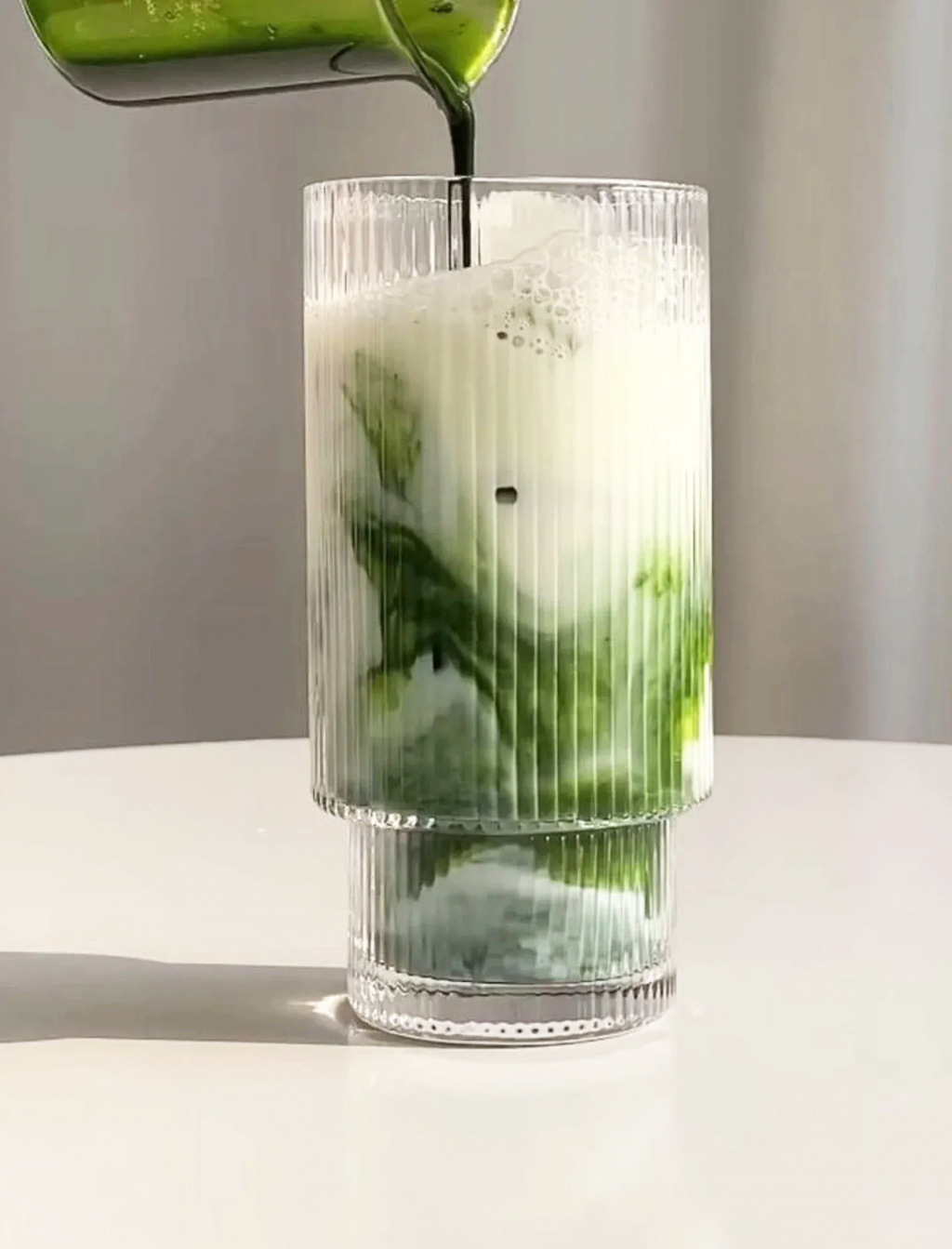 There is nothing that says 'Vanilla Girl Aesthetic' quite like ribbed glasses filled with the most refreshing iced beverage. Level up your Macha iced latte today with a cute set of glasses. Don't forget the fancy ice cubes.
Mushroom Lamps
Mushroom lamps are all the craze right now, they're back from the 70s and more popular than ever all thanks to the TikTok trend! Shake up your home office décor with this modern and creative addition to your desk.
The Ceramic Donut Vase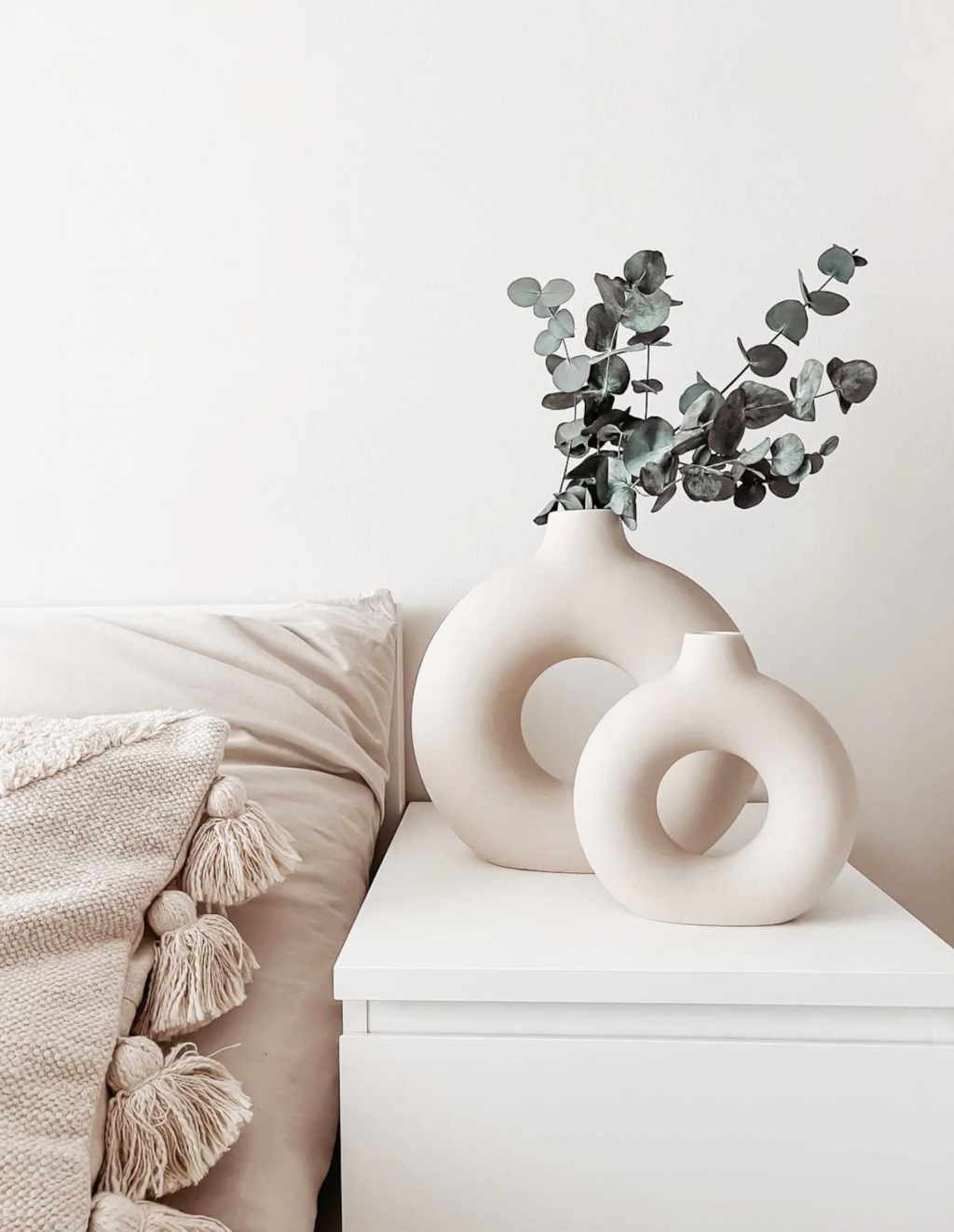 If you are tired of dull and boring vase designs, then you will definitely love this beautiful hollow design vase. Either add your pampas grass that we mentioned above or treat yourself to a bunch of flowers to jazz up your new vase!
Wavy Mirrors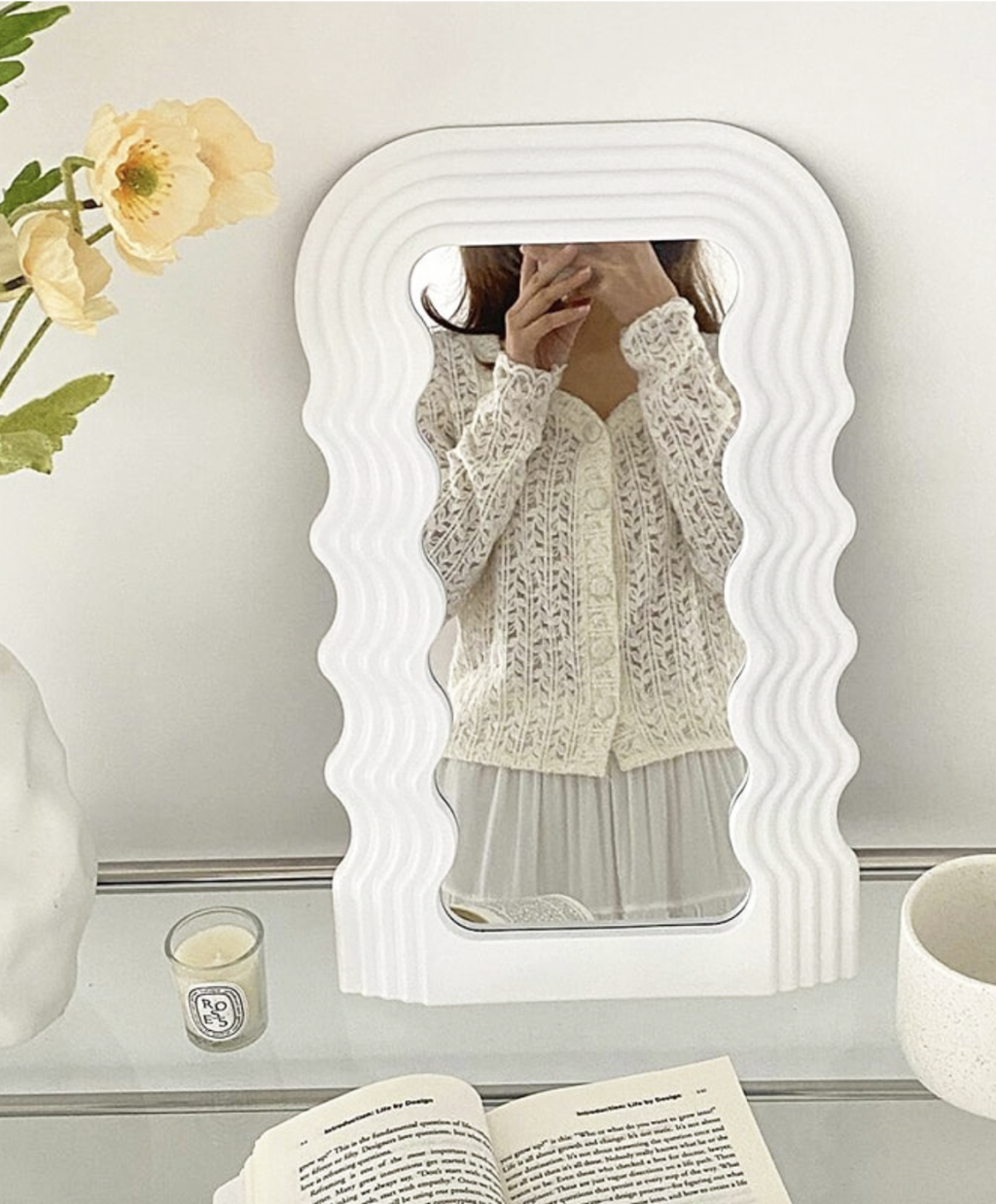 While the popular 'wavy' mirror concept is very 1970s, it seems to have been made for the 'Vanilla Girl' era. Not only do they look great, but they are also said to offer an interactive experience many people find comforting or therapeutic! What's not to love?
Silk Bedsheets
Besides comfort, silk bedding brings a luxurious touch to the bedroom! Not to forget they are also hypoallergenic, minimize hair breakage, help your skin to retain its natural moisture and it minimizes sleep creases and wrinkles. The benefits are endless!
Aesthetic Organizational Baskets
2023 is the year to stay organized and there is nothing better than cute new baskets to keep your life in order. Whether it's your office, bedroom or living room that needs a bit of cleanliness, you'll have things sorted out quickly with these practical, and not to mention, aesthetic containers.
Plush Sherpa Teddy Cushions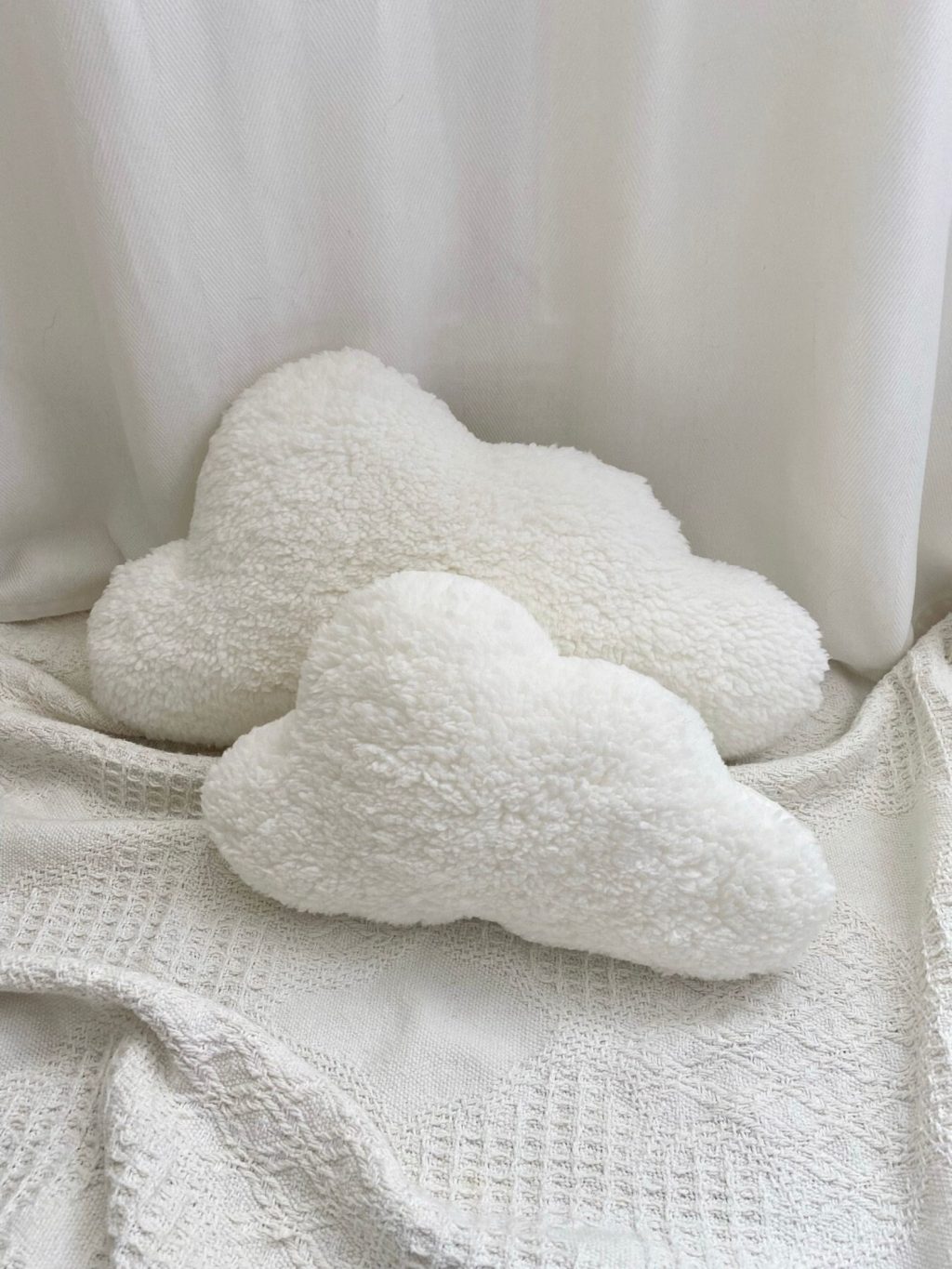 There is nothing cuter than a teddy cushion! Not only will a perfectly placed cushion make your sofa or bed look amazing, but they will also make it appear cozier and more inviting too. The cloud cushions are our personal favourites!
PIN THIS: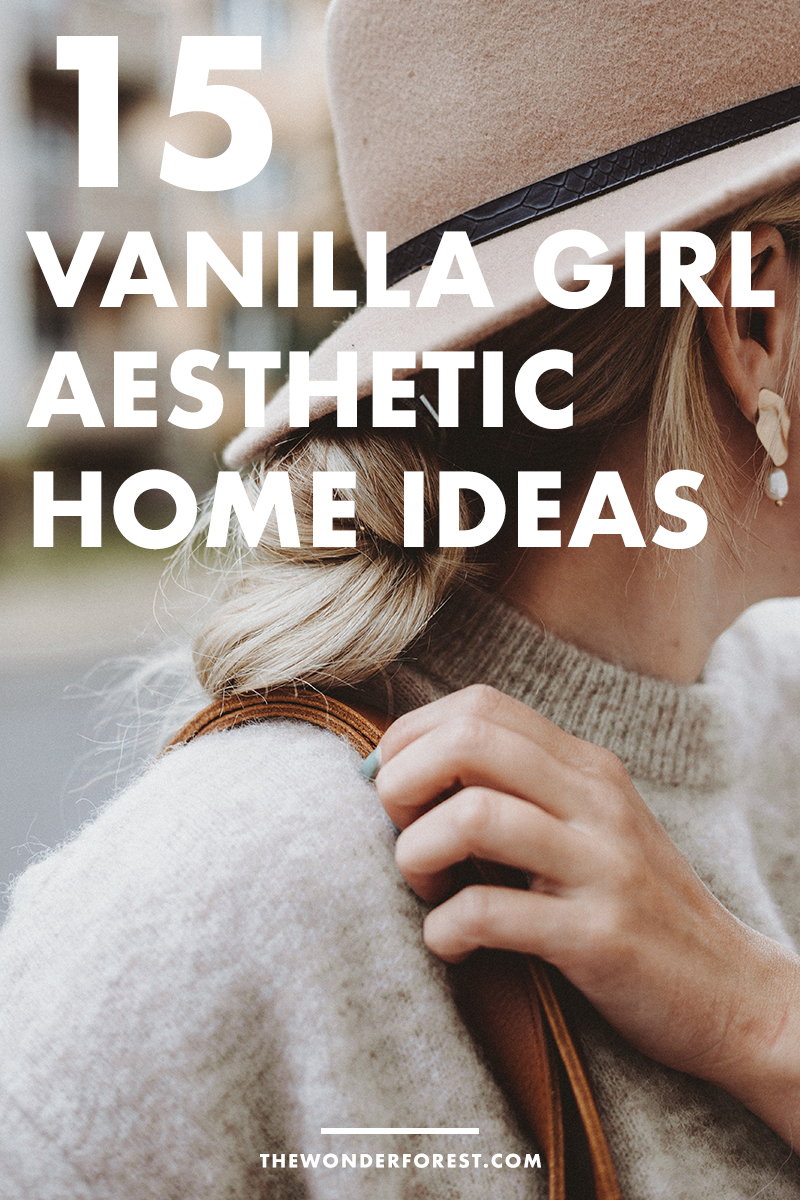 Last Updated on